Travel for single Senior Women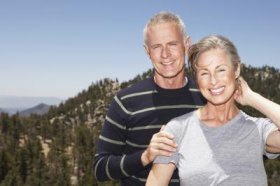 You might meet your next mate on a senior travel excursion. (Photo: Siri Stafford/Lifesize/Getty Images )
Related Articles
Travel helps senior citizens live longer, University of Arkansas' geriatrician and author Dr. David Lipschitz told "The Dallas Morning News." He also cites intimate relationships as another ingredient in the longevity recipe. Although seniors who find themselves suddenly single might be afraid to journey solo, some travel organizations have special programs designed for single seniors.
Choosing a Trip
Your personal style of meeting people determines your best options for a senior singles vacation. Some people opt for specially designated singles vacations. Others prefer cultural and sport vacations designed for seniors. If a particular subject of study or activity sparks your passion, you are more likely to meet someone who shares your interests on a theme-oriented vacation. Companies such as Road Scholar (roadscholar.org) offer international and domestic educational vacations for seniors. Both singles and couples attend these events. Even if you don't meet the love of your life, you come away with a fascinating experience.
The Single's Trip Advantage
Mixed senior singles and couples trips have one distinct disadvantage. It's impossible to predict the number of singles vs. couples. If meeting someone is your primary goal, a singles-only trip offers better odds than a couples and singles trip. Shy seniors, or those who have spent time away from the dating scene, benefit from social directors, who help participants break the ice. The cruise line Holland America (hollandamerica.com), for example, holds a Solo Travelers party for single travelers.
Questions to Ask
Some senior oriented travel organizations will arrange for a roommate for solo travelers, but others might charge a single supplement. Check these options before you book your trip. The ratio of men to women and singles to couples also plays a key role in choosing a vacation. Women live five to 10 years longer than men, Tom Perls, founder of the New England Centenarian Study at Boston University told "Time" magazine, so they might outnumber men at singles events. Most organizations keep a record of participant statistics, so ask questions before you sign the credit slip.
Hiking and Exploring
Unlike their parents and grandparents, today's baby boomers started exercising during the 1970s and are still going strong. This group of fit seniors does not need an escorted bus tour with minimal physical activity. Fortunately, several travel companies cater to active seniors of a certain age. Adventurous seniors looking for a like-minded soul-mate should join Eldertreks (eldertreks.com), advises CBS News travel editor Peter Greenberg. Vacationers choose between five activity levels, but even the easiest hikes require the ability to hike for at least one hour. Level five trips require eight to 10 hours of hiking. Eldertrek specializes in exotic destinations such as Mongolia, Ethiopia, Africa and Antarctica. If you're traveling solo, Eldertrek arranges a roommate.
See also: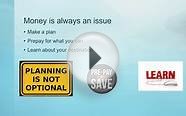 Roaming Alone - Safe Solo Travel for Women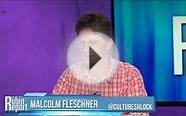 Solo Weddings for Single Women
Monkeysee Monkey Do: Travel Tips for Women Travelling Alone
Rested Eyes® - Reversible Silk & Microfleece Eye Mask - Adjustable Double Straps - Better Sleep, Travel and Meditation - 100% Satisfaction Guarantee


Health and Beauty (SpaLevel)




RESEARCH INSPIRED DESIGN: We tested the top eight eye masks that sell here on Amazon. Our goal? To design the absolute best! What did we find? LIGHT LEAKS Every...
UNMATCHED COMFORT: We designed the most comfortable eye mask on the market! You get to choose your style of comfort based on your day or even season! How?! The...
WHO WOULDN T WANT ONE? After we made them we started showing them off, to friends, family and random people! EVERYONE, we mean, everyonewanted their own mask!...
UNKNOWN NEEDS, WE DIDN T EVEN THINK OF THIS We found that their was a huge demand for thos who takes naps! Really? Alot of people take naps! Kids Really Kids love...
OFCOURSE, WE KNOW YOU WILL WANT TO USE IT OVER AND OVERWASHING? It s a breeze Both materials were designed to hold up to hand wash or even a gentle wash in the...
Stainless Steel Double Walled Mug - Vacuum Insulated, Large, Funny, Cool, German Beer Mug for Freezer; Also an Unique Big Coffee Mug for Men and Women; Premium 18/10 (SS316) Stainless Steel; 15 Ounces (Net) with Beer Barrel Shape; Comfortable Handle, Great for Seniors & People with Arthritis. A Perfect Father's Day Gift. Big Fun for Camping, Picnic, Bbq; Ideal for Travel; Cool Wedding Gifts for Groomsmen and Bridesmaid; Love It or Your Money Back Guarantee.
Kitchen (Pacific Powers)
Super durable and hygienic with a large handle
The lip is smooth and the outside is very smooth and shiny
Double wall keeps your coffee hot & beer cold longer than single wall mugs
Crafted completely from Premium Quality stainless steel (18/10)
Resists condensation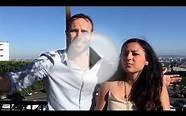 3 Reasons Single Women Should Travel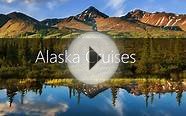 Senior Cruises: 6 Amazing Cruises for Women After 60 ...
Business and Casual Travel Gear computer ipad tablet briefcase messenger bag single-shoulder bag.8918-C2


PC Accessory (Victoria Cross)




For ipad, tablet, and all your belongings
Internal Color may different. All product outward appearance, the color take the material object as, the picture only supply the reference.
Organizer Pocket: Interior organizer provides divider pockets for pens, wallet, cell phone.

Modern Fantasy Geometric Figure Engraved Antiqued Style Adjustable Length Durable Leather Wrap Bracelet


Jewelry (Modern Fantasy)




Dispatched and sent out in a delicate blue lucky pocket
Multi-strand woven around the leather
Antiqued Style with Mysterious Images Engraved
About 2.16 inches and 3.94 inches in diameter
Made by Durable Leather

Business and Casual Travel Gear fashion computer notebook Laptop briefcase messenger bag tote handbag single-shoulder bag.SA9516-C2


PC Accessory (VICTORIACROSS)




Shoulder Strap System: Specially shoulder straps are ergonomically designed with added padding.Different production batch item Code may different.
Unique quick recognition window design accommodates most 12-15 inch laptops.
Organizer Pocket: Interior organizer provides divider pockets for pens, pencils, cell phone and CD s. Plenty of pockets to organize whatever you need to carry.
Popular Q&A
What is the ratio of single men to single women in the retirement complexs for active seniors. ? | Yahoo Answers
Hi,
I walk 2 complexes each day of retirement active seniors..
and what I see is at least 95 % more women.. and if they have a man in the home he is dying,or very ill.
And I worked in a senior home and it was about the same there.
So I am trying NOT TO BE one of those little old ladies.
M.B