Travel Organizers for Women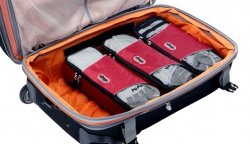 Packing Cubes
TFG's favorite are these .
The cubes come in two different sizes: slim and regular. The slim version is slender and can be packed next to each other, perfect for carry-on luggage, backpacks, and travel duffels. The regular cubes are large square shapes, ideal for a regular size or large suitcase.
Every traveler's favorite luggage accessory, the packing cube! Coming in a wide variety of sizes and colors, travel packing cubes are mesh and fabric containers that organize your luggage allowing you to pack efficiently. to learn how to pack your belongings using packing cubes and save valuable space (think souvenir shopping).
Packing cubes are deemed the ultimate packing organizers.
They allows you to maximize the space in your bag, even squeezing in none practical items such as bulky coats and leather items. They can also be used to store electronics and other fiddly bits such as power chords and cables. Similar products, such as underwear/ t's/dirty laundry, can be packed together, meaning they can be easily found without much rummaging.
Planning a trek? The cubes are great for taking on day trips during your travels.
Ideally, for storing items such as scarves, socks and sleeping liners, they are also perfect for long flights or travel journeys, giving your easy access to comfort items such as clothing layers, travel pillows and blankets.
The packing cubes can even be used when you're back home.
It allows you to neatly store clothes, maximizing small storage space – beneficial (if you're like me) and your room is slightly size challenged.
Packing Folders
The, is a popular packing organizer with travelers and designed to fit in a carry-on size bag.
It holds 12 – 15 large clothing items, allowing you to fold and store bulkier items in a larger bag, freeing up valuable luggage space for other essentials. The folder features instructions depicting the best folding methods for your items and a Velcro closure that keeps the clothing neatly folded and wrinkle free.
Travel packing folders are designed to maximize space and minimize wrinkles
It means they are very popular with business travelers. They are available in an array of sizes storing around 7 – 15 items (perfect for shirts and trousers that tend to crease easily) and fit perfectly into most carry on size luggage.
A packing folder is perfect if you dislike rolling your clothing.
Simply use the board to assist with folding garments then store them flat within the packing folder, creating organization and structure within any bag, simple!
See also: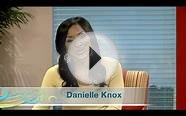 Travel Solutions - Vehicle Organizers Featured on "The ...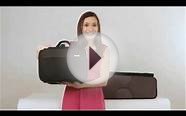 Toiletries Travel Hanging Cosmetic And Makeup Organizer Bag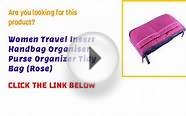 Women Travel Insert Handbag Organiser Purse Organizer Tidy ...
Nsstar Women Travel Insert Handbag Organiser Purse Organizer Tidy Bag (Black)


Beauty (NSSTAR)




Material: Nylon
Portable and compact, is easily held in handbag
Multiple pockets to classify your personal stuff
Size Approx: 11 x 6.7 x 3.7 (28cm x 17cm x 9.5cm )
Women Travel Makeup Insert Handbag Organiser Purse Large Liner Organizer Bag Black (black)


Beauty (Nickys Gift)




Color: black
Materials: Polyster & cotton Size: app 28.5cm x 17cm x 10cm
You can keep everything easily accessible with this handy organizer. Multiple pockets to classify your personal stuff. Let you easily move and rotate the entire...
The handy pockets in the bag help you keep your mobile, keys, purse, make-up and other essential items organised and within easy reach. Strong nylon construction.
Package include: 1 X empty Bag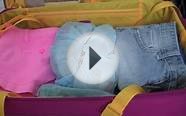 How to Pack a Suitcase for Organized Travel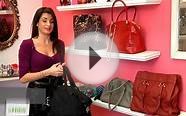 The Best Travel Handbags for Women : Style Trends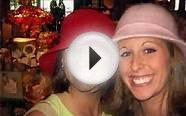 Great Jobs for Women: Professional Group Travel Organizer
Makeup Insert Handbag Organiser Insert Organizer Tidy Travel Cosmetic Pocket


Beauty (Nicky's Gift Co.,LTD)




Color: wine red
Materials: Polyster & cotton
Size: app 28.5cm x 17cm x 10cm

Yf8800lan Travel Kit Organizer Bathroom Storage Hanging Cosmetic Bag Toiletry Bag


Apparel




INTENDED USE: Travel, Luggage Add-on, Mess kit, small travel bag(DOES NOT COME WITH ACCESSORIES)
2 SIDE ZIPPERED COMPARTMENT, EXTRA HANGING HOOK
Easy to clean waterproof lining and pockets.
Fits all the bathroom and shower essentials
Stablity:solid shape,stand steady,and hanging hook provided.Waterproof:outer and inner waterproof material,never worried the penetration of moisture

Travel Smart Hand Pouch Bag In Bag Organiser In Cosmetic Gadget Purse Organizer


Shoes




Material: Transparent PVC.
Size: 11 L x 4 3/10W x 6 1/3H.
Light weight and washable.
Popular Q&A
What is the sex organ of the womens?
Vagina (birth canal)

Cervix

Uterus (womb)

Falopian tubes (where the egg travels from the ovaries to the uterus)

Ovaries (what houses the females egg)