Travel EKG Tech Jobs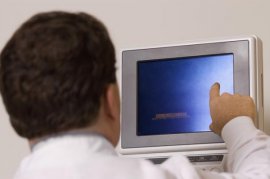 EKGs help doctors detect abnormalities in heart function.
Medioimages/Photodisc/Photodisc/Getty Images
Cardiovascular technicians, sometimes called EKG technicians, use electrocardiogram instruments to monitor the heart function of patients. They work in a variety of health care settings, such as hospitals, medical laboratories, outpatient centers and physician's offices. EKG technicians usually prepare for their careers through a one-year postsecondary program or an on-the-job training period of four to six weeks.
National Average Pay and Pay Range
Cardiovascular technicians reported an average wage of $25.51 an hour to the Bureau of Labor Statistics as of May 2012. They earned an average salary of $53, 050 a year. The median-earning half of cardiovascular techs made between $17.76 and $32.46 an hour, while the lowest-paid 10 percent earned $13.38 or less per hour and the highest-paid 10 percent made $38.84 or more per hour.
Pay by State
Cardiovascular technicians reported a wide variance in average wages across the country in 2012. Alaska paid the highest average wage, $38.61 per hour. Several states in the West and Northeast reported high average pay of over $30 an hour, including Washington at $32.17, New Jersey at $32.04, Massachusetts at $31.76, Oregon at $31.29, Rhode Island at $31.24, Connecticut at $30.44 and New Hampshire at $30.28. The two lowest-paying states in the nation were Louisiana at $19.08 per hour and Mississippi at $19.94.
Related Reading: How Much Money Does a Master Technician Get Paid?
Pay by Type of Facility
Hospitals, which employ the majority of cardiovascular technicians, paid them an average of $25.03 per hour across the country as of 2012. Those who worked in medical and diagnostic laboratories reported a somewhat higher average wage of $26.03 an hour, while outpatient care centers paid cardiovascular techs an average of $27.07 an hour. Cardiovascular technicians employed by physician's offices averaged $27.56 an hour, while those working for specialty hospitals reported an average hourly wage of $27.84.
Job Outlook
The job outlook for cardiovascular technicians is expected to be good through 2020. While the Bureau of Labor Statistics projects a 14 percent job increase for the American economy between 2010 and 2020 and a 26 percent job increase for all health technicians, jobs for cardiovascular techs are expected to increase by an even greater 29 percent. This rate of growth will create an estimated 14, 500 additional jobs for cardiovascular technicians by the end of the decade.
See also: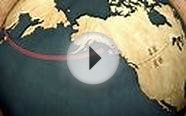 Travel to the edge 2013(720P )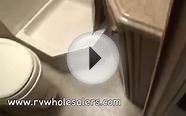 2011 Edge M18 Travel Trailer Camper From RVWholesalers ...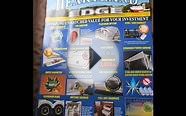 New 2012 Heartland Edge Travel Trailer Model M192
Art Wolfe's Travels To The Edge


DVD (Topics Entertainment)




Brand Name: TOPICS ENTERTAINMENT Mfg#: 20017
Shipping Weight: 0.45 lbs
Manufacturer:
Genre: Documentary
All music products are properly licensed and guaranteed authentic.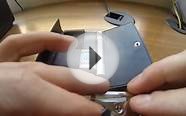 Merkur 46c Double Edge Travel Safety Razor Unboxing and ...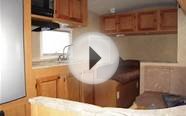 NEW 2011 HEARTLAND EDGE TRAVEL TRAILER MODEL M17 in Ohio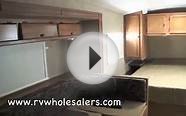 2011 Edge M22 Travel Trailer Camper From RVWholesalers ...
Genuine Leather Double Edge Safety Razor Protective/Travel Case with Felt Lining from Parker Safety Razor


Beauty (Parker Safety Razor)




Felt lined genuine leather case
Suitable for Parker, Merkur and Gillette Safety Razors
Secure Snap-Lock Design
Excellent for both long and short handle double edge razors
This is a genuine Parker Safety Razor Product - beware of cheap imitations!

Edge 2.75 oz. Shave Gel (3-Pack)


Beauty (Navajo Travel Size)




EDGE 2.75oz SHAVE GEL
TRAVEL TRIAL SIZES