Travel Tips for China

There are few countries in the world with a culture as distinct as China. A country of contrasts, China offers thriving Beijing, Shanghai, and Hong Kong, but also extremely rural areas in the west. This is a country stuck between the developed and developing world. Rapid change has attracted curious people from around the globe, so it's a great time to dip your toe into this amazing culture.
Typical Costs
Accommodation – Prices start at around 40 CNY for a dorm (but can be closer to 80 CNY in Beijing) and are about 125 CNY (city dependent) for a private room with a shared bathroom, or 185 CNY for a private room with ensuite. Budget hotels begin around 135 CNY per night for basic accommodations that are basic but good value. Expect higher prices in Hong Kong, with a single room starting around 145 CNY per night.
Food – Eating in nicer restaurants will cost around 43 CNY. A simple meal of noodles or street food will cost just about 6 CNY! There is a ton of cheap and delicious food in China (which is nothing like what is found in "Chinese" restaurants in America), so you'll have no problem eating on a budget.
Transportation – China may be a huge country, but it's easy and cheap to get from one place to another. Buses are the most popular way to travel and usually cost between 1.50 – 3 CNY in a city. Inter-country buses cost around 18 CNY per hour of travel. Major cities also have extensive underground systems that are less than 6 CNY per ride. Taxi fares start at about 6 CNY.
Activities – In general, sights are affordable in China. Only certain activities, such as the Great Wall (prices vary depending on what section of wall you visit but are between 30-85 CNY), are pricey by local standards. However, wandering around the cities and visiting many of the historic temples are free. For hikes or outdoor excursions, expect costs around 185 CNY. You'll also find much higher prices in Hong Kong, with museums starting around 62 CNY, so budget a bit more here.
Money Saving Tips
Use sleeper trains – Use sleeper trains, doorless compartments with bunks, to travel overnight since cities are spread apart and save on paying accommodation. Lower bunks are less expensive, so purchase a few days in advance to take advantage of these savings. Some stations have ticket offices for foreigners if you need help navigating your options.
Ask for Xiao Pan – If eating alone, ask for "xiao pan". These are small portions and work out at 70% of the size and price of a normal dish.
Hard Seats – Travel on the "hard seats" on trains or buses. These are the cheapest and most basic seats but are not "hard" as the name would lead you to believe.
Top Things to See and Do in China
The Great Wall of China – No trip would be complete without visiting the Great Wall. There are plenty of tours to different parts of the Wall, so pick according to your budget and which part you most want to see. Some tours even offer multi-day packages that visit the whole wall.
Tian'anmen Square – You've no doubt seen it in films and on TV, but it is hard to get an idea of the sheer size of this square until you're standing square in the middle of it. There's plenty to see here including the Tiananmen Tower, the Great Hall of the People, the People's Heroes Monument, the National Museum and Mao Zedong. You aren't allowed to film or photograph in the square.
See also: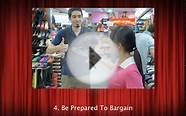 Top Tips For Traveling To China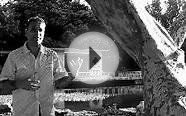 China Travel Tips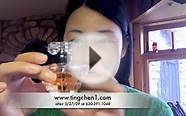 Travel to China-Tips for packing light
Taipei: By Locals - A Taipei Travel Guide Written In China: The Best Travel Tips About Where to Go and What to See in Taipei, China (Taipei, Taipei Travel Guide, China)
eBooks (BS Publishing)
China: Ultimate Pocket Travel Guide to the Most Storied Country in the World. All you need to know to get the best experience for your travel to China. (Ultimate China Travel Guide)
eBooks
Popular Q&A
TRAVEL TIPS FOR CHINA? | Yahoo Answers
hi. i am going to Beijing only for a day and to shanghai for 4-5 hrs.please suggest me places to visit in such a short time and shopping area also.
thanks.