Travel Tips for Punta Cana Dominican Republic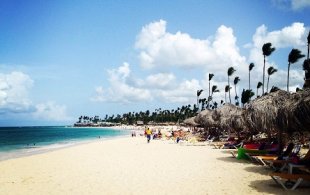 Erin Shields/USNWR
Keep in Mind...
Expect an international crowd With affordable flights and hotel rates, Punta Cana sees many visitors from Europe and South America. (You may also see more speedos, thong bikinis and topless sunbathers than you're used to.)
Do visit your doctor Malaria, cholera and other diseases are slightly more prevalent in Punta Cana than in the United States. Check out the Center for Disease Control's website for its recommendations and make an appointment for the proper prescriptions and vaccinations.
Do not drink the tap water The local water filtration system is not like that of the U.S., so for your stomach's sake, it's best to drink only bottled water. And take a pass on the ice cubes or frozen drinks.
The sugary sand of a Punta Cana beach is so soft, so perfectly golden that you might think it was synthetic. And in fact, in this easternmost tip of the Dominican Republic, it's possible. By definition, Punta Cana is a manufactured Caribbean getaway, completely catering to the needs of sun-seeking vacationers who like all-inclusive resorts but care little about venturing away from their hotel.
But this area is not only popular for its abundant lodging and comprehensive amenities — Punta Cana beckons to jet-setters because it provides so many options (more than 24, 000 hotel rooms) for such affordable rates. Many travelers are able to book a weeklong trip that includes airfare, lodging, meals and some resort activities, for much less than $1, 000 per person in the shoulder seasons. While this destination isn't necessarily the most extreme, visitors can get their fill of thrills hiking to Hoyo Azul or taking on challenging golf courses like Punta Espada or La Cana. Overall, this reasonably priced, Caribbean hideout is made for travelers of all ages seeking a relaxing turn from the norm.
How To Save Money in Punta Cana
Consider the package deal All-inclusive resorts abound in Punta Cana and most rates cover all meals and drinks (including alcohol) along with water sports activities. Plus, there are plenty of deals to be found.
Consider the offseason From March to November, room rates get even cheaper as the peak-season crowds disperse for home. If you want to avoid the hurricane season, plan on visiting no later than May.
Consider bartering Bargaining is a fine art in Punta Cana. Anyone from street vendors to taxi drivers can be reasoned with, so offer 35 to 50 percent off the original price and stand firm.
Punta Cana Culture & Customs
Most travelers stick close to the resorts to catch up on R&R at the beach, pool or spa. But, for at least one day, you should venture off the beaten past to get a sense of the Dominican Republic's history and culture, which is highlighted by tasty local coffees, strong rums and fragrant cigars. Additionally, buggy adventures and boat rides are other ways to explore outside your resort.
See also: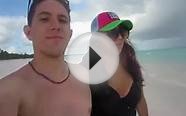 Travel Compilation: Punta Cana, Dominican Republic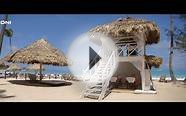 Paradisus Punta Cana, Dominican Republic - Kuoni Travel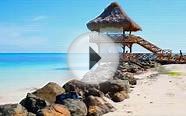 Dominican Republic Resorts, Hotels, Travel, Punta Cana
Mexico City: By Locals - A Travel Guide Written By A Mexican: The Best Travel Tips About Where to Go and What to See in Mexico City, Mexico (Mexico City ... Guide, Mexico Travel, Travel to Mexico)
eBooks (BS Publishing)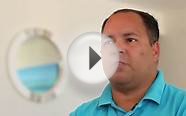 Punta Cana And Bavaro Dominican Republic Travel Video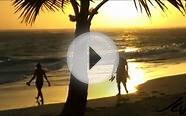 Dominican Republic Travel - Punta Cana and Samana - YouTube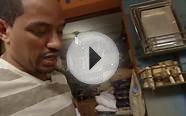 Punta Cana, Dominican Republic
Popular Q&A
Is it bad to travel in May to Punta Cana, Dominican Republic? | Yahoo Answers
There is always rain in the forecast in the carribean.. b/c storms usually come in quickly in the evenings & then the sun pops back out & dont worry the days should be hot & sunny!! Hurricane season is from June-Nov so atleast you are safe from that. Good luck & like I said I am sure you will have plenty of sun to go along w/ some rain!! ENJOY!!
am traveling to punta cana in the dominican republic in august has anyone got tips/must do trips etc? | Yahoo Answers
dollars the best currency to take and pens and pencils fro th echildren when u go on safari its a greta trip out u will love it have a great time and enjoy ur holiday take plenty of suncream u need it take care have fun
What is Punta Cana Dominican Republic Zip Code?
The Punta Cana zip code is 23302.