Travel Tips for Honolulu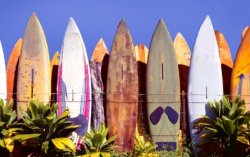 RandyJayBraun/iStockphoto.com
Keep in Mind...
Oahu is a foodie's paradise From celebrity chef steakhouses to mom-and-pop joints, the island's restaurants serve up varied and delicious cuisine.
Oahu's beaches are for surfers The beaches of Waikiki are renowned for their waves, but the swells at Sunset Beach and Waimea Bay are also magnificent.
Don't forget about the culture! Visit Oahu's avant-garde art museums, stroll through Chinatown, or revel in the Aloha Festivals.
Oahu blends cosmopolitan luxury and breathtaking scenery more than any other Hawaiian island. The state's capital city, Honolulu, showcases the island's urban appeal. Nearby you'll find a host of cultural and historical sites, from the austere USS Arizona Memorial to ornate 'Iolani Palace. In the nearby Waikiki neighborhood, a skyline of high-rises and resort hotels contrasts with sprawling white-sand beaches. For a taste of rural Hawaii, visit the North Shore. Here, you'll find the most brilliant blue waters and meandering hikes. But those three spots aren't all Oahu offers. Its high-class restaurants, vibrant cultural events, and wild nightlife further showcase this island as a "Gathering Place" of Hawaiian culture.
How To Save Money in Honolulu - Oahu
Splurge to save Staying in a ritzy hotel in Waikiki might not seem as economical as the quieter options on the North Shore, but it will keep you from paying a lot to travel to the island's well-known sites.
Rent a car If you spring upfront for a rental car, you'll save more money than paying taxi fare and bus fees in increments throughout your trip.
Visit in fall If you aren't a surfer, autumn is a magnificent time to experience Honolulu. Average temperatures are between the low 70s and mid-80s, and the hotel rates can drop as low as $90 a night.
Honolulu - Oahu Culture & Customs
Oahu is one of the centers of Hawaii's arts and culture scene. The island has a large number of music and dance festivals, including the Annual Ukulele Festival. You can also find many expressions of Polynesian and indigenous Hawaiian culture throughout the island. Be sure to check out the Polynesian Cultural Center on the island's north shore for a deeper look into the island's native heritage. It's also important to regard Hawaiians as American citizens instead of "Hawaiians" or "Native Islanders." While citizens of Oahu cherish their indigenous ancestry, they also take pride in their American heritage.
Residents of the Hawaiian islands generally have a laid-back attitude. Life is slower there than most U.S. cities, and customer service can be inefficient. It's easy to lose patience while visiting.
See also: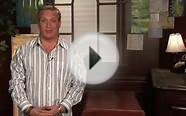 Travel Plans & Packing Tips : How to Pack for a Trip to Hawaii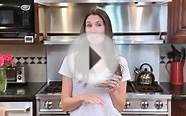 MEG | TIPS FOR TRAVEL SNACKS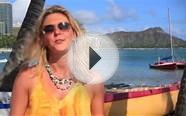 Money Saving Tips for Family Travel - Explore More Hawaii ...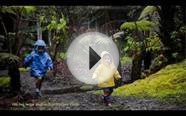 Travel tips for Family in Big Island Hawaii
Travel Tips for Vacations in Hawaii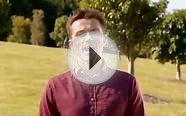 Honolulu travel money tips - Lonely Planet travel video
Drunk Wind Multi Strand Happiness Silver Pendant Temperament Agate Braided Knot Tibet Style Bracelet


Jewelry (Drunk Wind)




beads
Tender feelings life style
6mm bead
Multi Strand Style
Sold by Drunk Wind, wear it and let it sending out the women s unique charming.

Drunk Wind Hollow Out The Flower Silver Ball Shape Carve Lotus Pendant Tibet Tube Black Obsidian Bracelet


Jewelry (Drunk Wind)




110 beads
Tender feelings life style
6mm bead
Multi Strand Style
Sold by Drunk Wind, wear it and let it sending out the women s unique charming.