Travel Tips for Greece


Greece is not only beautiful with its ocean landscapes, distinct architecture and delectable food, but it's also incredibly affordable. Things costs half what they do in other parts of Europe. As one of the continent's most popular destinations during the summer times, people from around the world flock to its famous islands for the sun, and to the cities for the history. I love Greece. It's warm; it's cheap; it has delicious food, beautiful islands, and lively and friendly locals. It's the perfect summer destination.
Typical Costs
Accommodation – Depending on the area of Greece you are traveling to, hostels will cost 10-30 EUR for dorms and 45-60 EUR for private rooms per night – less in Athens more on expensive islands like Mykonos. During the off-season, most rooms are around the 25 EUR range. Budget hotels begin around 40 EUR for a twin bed room. On islands such as Mykonos, rooms begin around 55 EUR per night. Expect to pay double during peak season (July and August) on the islands.
Food – Greece is known for its food. Restaurants will cost about 20 EUR for a nice dinner, even in the tourist area. If you add wine, expect to pay about 30 EUR. A meal at a very luxurious restaurant will begin at 30 EUR. A whole fish is about 18 EUR. If you really want to eat cheap, eat gyros (like kebabs). A Gyro is around 3 EUR and will easily fill you up. Most cafes will cost you around 11 EUR for a meal. Buying your own groceries will cost around 36 EUR per week. It's easy to eat cheap in Greece.
Transportation – Because Greece has a lot of islands, you will be dealing with lots ferries and boats. Expect to spend an average of 36 EUR per a trip, though you could spend as little as 12 EUR if the islands are really close together. From Athens, most ferries to the islands costs around 60 EUR. Slow, overnight island ferries begin at 13 EUR. Buses and trains around the mainland are around 20 EUR. It's 1.20 EUR for a single ride on the Athens train system.
Activities – Visiting the ancient sites around the country will cost between 12-24 EUR for a ticket. Island activities (kayaking, parasailing, banana boats) will cost between 22-45 EUR. You can rent ATVs for a day for around 20 EUR and diving trips being around 72 EUR.
Money Saving Tips
Eat super cheap – Gyros and other street snacks only cost a few Euros and can keep you full for less than 10 EUR per day.
See also: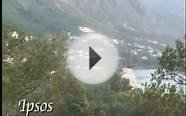 Visit Ipsos in Corfu, Greece | Travel Guide | Travel Tips ...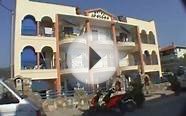 Visit Macedonia in Greece | Travel Guide | Travel Tips ...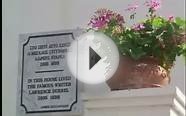 Visit Kalami in Corfu, Greece | Travel Guide | Travel Tips ...
Greece: Athens And The Peloponnese By Locals - A Travel Guide Written In Greece: The Best Travel Tips About Where to Go and What to See in Athens and The ... Travel, Athens Travel Guide, Peloponnese)
eBooks (BS Publishing)
Greece: Santorini, Greece: Travel Guide Book-A Comprehensive 5-Day Travel Guide to Santorini, Greece & Unforgettable Greek Travel (Best Travel Guides to Europe Series Book 8)
eBooks (Passport to European Travel Guides)
Greek Islands: By Locals - A Greek Islands Travel Guide Written In Greece: The Best Travel Tips About Where to Go and What to See in The Greek Islands ... Greece, Greek Islands, Santorini, Mykonos)


eBooks (BS Publishing)



Santorini: By Locals - A Santorini Travel Guide Written In Greece: The Best Travel Tips About Where to Go and What to See in Milan, Italy (Santorini, Santorini ... Greece, Greece Travel, Greece Travel Guide)


eBooks (BS Publishing)



Budget Travel: Europe 2015 For Free: 20 Free Things To Do In Europe This Summer - See Everything Pay Nothing: (Tips, Italy, Greece, Budget Travel, Europe, ... budget travel Europe, how to travel cheap)


eBooks