Travel Tips for Germany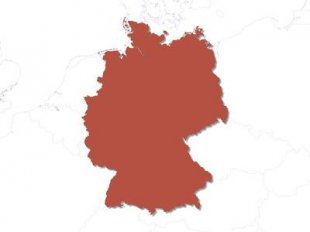 Map of Germany (Photo: map of germany image by Goran Bogicevic from Fotolia.com )
Related Articles
Germany, known for its cutting-edge engineering and boisterous festivals, attracted 24.9 million visitors in 2008, according to the January 2009 "UNTWO World Tourism Barometer." Numbers like these make Germany one of the top destinations in all of Europe. From the bustling streets of Berlin and Hamburg to the sprawling valleys and hills of Bavaria, Germany offers many options for travelers.
Places to Visit
Berlin is the capital of Germany, situated in the northeastern corner of the country. The city is home to world-class museums and a vibrant nightlife scene featuring some of the best techno-oriented clubs on the continent.
The city of Dresden sits along the Elbe River and features grand baroque architecture and four nature reserves in the surrounding Dresden-Elbe Valley.
Farther south on the Rhine River lies the city of Cologne, renowned for its Dom Cathedral. This Gothic structure dominates the skyline along with the Great St. Martin Church in the old quarter of the city center.
Germany's largest and southernmost state, Bavaria, features beautiful natural scenery. Alpine peaks and lush forests define the region, along with a reputation for hearty food and drink. Munich, the main city of Bavaria, is known for its traditional beer halls and wild annual Oktoberfest celebrations. Neuschwanstein Castle, one of the most famous tourist attractions in Germany, resembles something from a fairy tale and is perched on a mountain overlooking scenic valleys.
See also: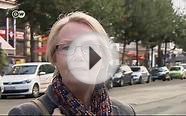 Leipzig - Three Travel Tips | Discover Germany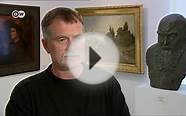 Black Forest - Three Travel Tips | Discover Germany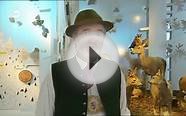 Three Travel Tips for Berchtesgaden | Discover Germany
Germany: By Locals FULL COUNTRY GUIDE - A Germany Travel Guide Written By A German: The Best Travel Tips About Where to Go and What to See in Germany (Germany, Germany Travel Guide, Berlin)
eBooks (BS Publishing)
Munich: By Locals - A Munich, Bavaria and Salzburg Travel Guide Written By A Local: The Best Travel Tips About Where to Go and What to See in Munich, Bavaria ... Salzburg, Salzburg Travel Guide, Germany)
eBooks (BS Publishing)
Universal Travel Adapter 2 Universal Sockets Covering More Than 150 Countries - US, UK, EU, AU - Green


CE (Yubi Power)




Contains plugs for the UK, EU, US, and AU (Allowing for comparability in over 150 countries)
All in one Universal Adapter Plug with two Universal outlets
Has a power indicator light and on/off switch
Designed with double ports (receptacles) allow you to plug-in two electrical devices (connectors) at once (Does not Convert Voltage)
Works in worldwide: United States, Canada, Europe, Middle East, South America, Asia, The Caribbean, Great Britain ,Ireland, Africa, Hong Kong, Singapore, Australia...

Frankfurt & Central Germany - FREE Travel Guide & Map


Mobile Application (MobileReference)




✔ GPS map loads to your smartphone memory - no network access needed once the app is downloaded.
✔ GPS map displays your location along with nearby sights and attractions.
✔ MobileReference guides use vector-based maps so they load quickly and are easy to zoom and scroll.
✔ Unlike other travel guides, GPS coordinates for attractions have been verified by users on the ground.
✔ Attraction articles can be accessed from both an alphabetical and a categorical index.
✔ Top 10 attractions article features sights that no visitor should miss.
✔ Articles include tips on what to do and see in your destination.
✔ Articles can be added to a list of favorites.
✔ Phrasebook include list of common words and phrases.
✔ The top restaurants have been individually selected by MobileReference editors. These restaurants are marked by a star in the EAT chapter and are plotted on the...

Prague: Prague, Czech Republic: Travel Guide Book-A Comprehensive 5-Day Travel Guide to Prague, Czech Republic & Unforgettable Czech Travel (Best Travel Guides to Europe Series Book 7)


eBooks (Passport to European Travel Guides)