Travel Tips for Costa Rica


Costa Rica is one of my favorite countries in the world. I love the never-ending activities, gorgeous beaches, plethora of wildlife, food, and people. It may be well on the tourist trail and expensive by regional standards but that doesn't make this country any less amazing. The beaches feel like paradise, there's great surfing, diving, and plenty of places to get away from the hoards of retired Americans that live here. There is always a quiet spot to be found if you look. Moreover, the local food uses a variety of spices and flavors that excite your mouth. I really can't say enough good things about this country. It's a place I happily revisit.
Typical Costs
Accommodation – Hostel dorm beds are between 4, 000 to 10, 000 CRC per day. Private rooms in hostels are usually around 15, 000 CRC. Hotels begin around 20, 000 CRC per night and go up from there.
Food – By eating at local restaurants you can expect to pay around 535-1, 600 CRC for meals. These are a local favorite and will save you from paying tourist prices in other establishments. Typical meals like the traditional casado are 2, 670 CRC. Most restaurant meals will cost 3, 740 CRC or more. A very nice meal in a tourist area will cost around 6, 375-10, 630 CRC. For cheap food, eat from the street vendors where snacks and light meals can cost as little as 265 CRC.
Transportation – Public transportation here is cheap. Short trips (3 hours) are about 1, 600 CRC while longer trips are no more than 5, 330 CRC. There are a number of private coach operators who go directly between major cities and tourist attractions. Those buses are about triple the price of the local public bus.
Activities – Entrance in to most national parks is usually around 5, 330 CRC with discounts available for students. Canopy tours and day trips are around 24, 000 CRC. A two tank dive can be between 32, 000 – 53, 325 CRC. Surfing is about 10, 665 CRC.
Money Saving Tips
Travel off season – Late April through November is considered the rainy season here and as a result, prices tend to be less expensive and beaches less crowded.
Eat at the sodas – "Sodas" are small family run restaurants which specialize in inexpensive local meals, usually costing around 1, 065 CRC including a drink. These hole-in-the-wall restaurants offer the best value in the country.
Go camping – Most of the resorts and hostels in many places will let you camp. If you don't have your own tent, you can rent them. For usually just 2, 660 CRC per night, this is the best way to keep your accommodation costs down.
Visit the Caribbean side – Costa Rica is pretty expensive. There's few ways around that fact. But visiting the cheaper Caribbean side will let you see the beautiful country without the high prices of the popular Pacific destinations.
Eat at Musmanni – Musmanni is a bakery found all over the country. The offer a great lunch special. For 1, 000 CRC, you can get a sandwich and a soda. Most of their pastries are only 300 CRC. I ate at this place whenever I found one because it helped keep my food costs down.
See also: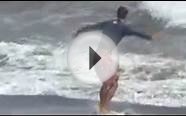 Costa Rica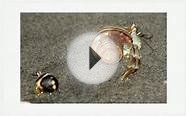 Costa Rica Travel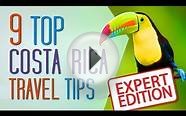 9 Top Tips for Costa Rica Travel by the EXPERTS
Costa Rica: By Locals FULL COUNTRY GUIDE - A Costa Rica Travel Guide Written By A Tico: The Best Travel Tips About Where to Go and What to See in Costa Rica
eBooks (BS Publishing)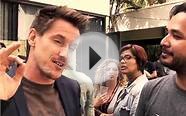 Top 9 Costa Rica Travel Tips - Know Before You Go!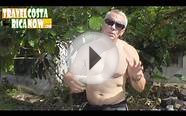 Gay Travel Gay Living in Costa Rica TIP for anti-gay ...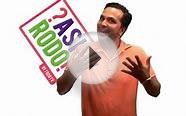 Top Tips for Costa Rica Travel with ASK RODO
Popular Q&A
Hello, I need two things. First someone give me travel tips for traveling to Costa rica next spring? | Yahoo Answers
Keep yourself busy by researching Costa Rica and figuring out all the cool things you want to do. The country has so much to offer and vacation are sooooo short. Research all your options and come up with a list of things that you want to see or do while you are there. Then figure out how many of those you can actually get done in the time allotted. I tend to get really excited about a vacation months ahead of time, and this is what I do to maintain my excitement and ensure I have a great vacation. I'll usually change my itinerary 3 or 4 times as I do my research. Be sure to make time t…