Travel on a Budget Tips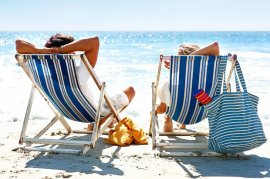 Hitting the road this summer? Here's how to save a bundle on hotels, flights and more.
Memorial Day weekend kicks off the summer travel season, and according to travel booking website Orbitz.com, more than three-quarters of Americans are planning to take a summer vacation. To ensure your hard-earned travel dollars go as far as they can, U.S. News talked to veteran travelers and experts to reveal these under-the-radar money-saving tips.
1. Call before booking online. Making travel arrangements through the Internet may be convenient, but it doesn't always guarantee you the best deal. Nicole Lapin, editor-in-chief of Recessionista.com, recommends calling a hotel around 4 p.m. local time on Sunday afternoon and asking to speak with a manager or supervisor. The person answering calls at the hotel's toll-free number may not have the power to cut you a deal, but the hotel's local manager or supervisor often does. Mention you're celebrating a birthday or anniversary, or use Lapin's strategy: "I've seen the rate of $199 per night in the past. I was wondering if you could match that? Maybe there's a room in the back that isn't as coveted?"
This strategy can work with airline tickets, too. "It's a myth that all the available inventory is available on the Internet, " says Peter Greenberg, travel editor at CBS News. "We go online because it's easy, but we do so at our own peril if we're looking for a deal." In some cases, booking by phone may incur an extra fee, so Greenberg recommends that consumers compare the price they can get online to the one offered by phone, and factor in any extra fees. "They only charge you the phone-booking fee if you book by phone, " he says. "Anytime you get on the phone, you still have 24 hours in which to pay for your ticket. Hold that fare, go online and see if you can beat it."
2. Go against your traveler type. Another way to save on hotel stays is to choose properties that are less crowded and thus have an incentive to discount their rooms. "Go after business hotels for weekend stays, and go after leisure hotels for weekdays, " suggests John DiScala, veteran traveler and founder of travel website JohnnyJet.com. "Business hotels are packed Sunday through Thursday, and then they're pretty much empty on the weekends. They're always looking for folks so they'll offer really good deals."
See also:
Traveling to Paris on a budget - the best tips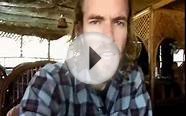 Travel India on $10 a Day! Budget Travel Tips & Tricks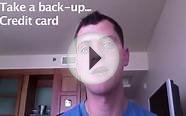 How to travel on a budget: Travel blogger tips
Travel: 48 Travel Tips on How to Leave Everything And Start Traveling Around The World. Easy Tricks on How to Travel Cheap, Where to Go and What To Visit (Travel, Travel the World, Travel Guides)
eBooks
Travel: How to Travel around The World - How to Travel on a Budget, See the World in 5 Years or Less: (Travel, Travel Ideas, Travel tips, Travel on a Budget, Travel the World, Cheap Flights)
eBooks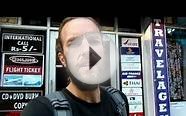 Travel India on $10 a day! Budget travel tips and tricks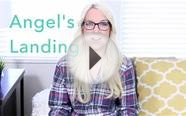 How- to travel + explore on a tight budget: My best tips!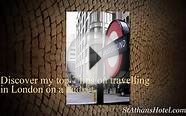 How to Travel in London on a Budget : My Top 7 Tips
Travel: Travel Tips and Hacks, To Travel Around The World, and Make Every Destination an Adventure of a Lifetime On A Budget (Travel Reference, Adventure ... Park Campgrounds, Midwest Us Travel Guides)


eBooks



REAL CLEVER IDEAS AND SOLUTIONS - Hints and Tips to Save You Time and Money: (Cleaning Tips, Cooking on a Budget, Travel Hacks and Other Money Saving Tips)


eBooks



Budget For Travel Tips


Mobile Application (WE HELP YOU)




Your Guide to Budget Travel Abroad
Introduction to Budget Travel
Staying on Budget - Package vs. Independent Travel
Choosing the Best Package Deal for Your Budget
Saving Money on a Cruise
European Budget Travel - Flying within Europe
Saving Money on European Travel with Rail Passes
Getting the Best Deal on Airfare
The Importance of Packing Light
Sightseeing on a Budget
Popular Q&A
Travelling on a low budget ? tips on saving money? | Yahoo Answers
George, I wrote a whole webpage about this, check it out below and contact me if you have any questions, and I am very jealous about Egypt.
Any tips on travelling in Europe on a budget?
stay in youth hostels,eat where the locals eat and drink, use the railways system (europass is the best) travel with a buddy it is more fun and safer.