Travel on a Budget blog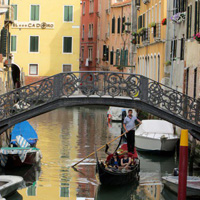 I've already shared my 7 tips for visiting Rome. Now it's time for Venice, one of the world's most romantic cities.
Invest in a multiple–day water transit pass to save money on canal rides
If only we had realized this sooner. Instead of paying about $9 USD per ride in on the vaporetto—just think of it as a floating public city bus that travels up and down the Grand Canal—we should have purchased a Options include about $24 for 12 hours of unlimited rides, $26 for 24 hours, and $33 for 36 hours. Definitely a mental note for next time. Not only will the taxis get you where you want to be, but you'll also be riding up and down the scenic Grand Canal (don't forget to have your camera ready).
Save money with free attractions and prix fixe dinner specials
Not everything in Venice costs money. You can view San Marco Square in all it's glory (along with thousands of other tourists), snap photos of the outside of the Doge's Palace and Bridge of Sighs, where prisoners would sigh as they took their last view of Venice before being marched to their cells. You can also brave the line at —just make sure your shoulders and knees are covered as modesty is key in Italian churches—and view beautiful mosaics, statues, and other works of art for free inside. As we wandered through the tiny winding streets of Venice around Piazza San Marco, we came across a lot of small, family owned restaurants with prix fixe signs advertising lunch and dinner specials. We chose to try and paid about $25 per person for a delicious four–course meal.
Be prepared for a beautiful, yet crowded, experience
Unfortunately, you are not the only tourists in Venice. It may seem like everywhere you go is full of people, especially between 10 a.m. and 3 p.m. when cruise ships pull in and take their passengers on shore excursions to the museums within the Piazza San Marco. If you feel like the crowds are too much, take a break from it all at the Giardinetti Reali, or Royal Gardens, and still be a few steps from Piazza San Marco. We stumbled upon this vast, open flower–filled space by accident when we took a wrong turn between the San Marco vaporetto stop and the Piazza. It was pretty empty, apart from a few Italian speakers who were having lunch in the park, and unbelievably quiet considering it was just around the corner from the tourist–filled Piazza San Marco.
Don't be afraid to ask for directions
We stayed at, a bed and breakfast type of place within walking distance of the Piazza San Marco, and just across the way from the house where Casanova once lived and loved. Unfortunately for us, it was tucked in the back of one of Venice's small canal–side alleyways and we found ourselves asking local shopkeepers for directions in our best attempt at Italian. One person even pulled out a map and drew on it so we would know where to go. It was our first hour in Italy and we were already impressed with how friendly and helpful the people were.
See also: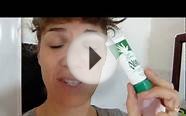 Family Travel Blog-Backpacker Mentality- Budget Family ...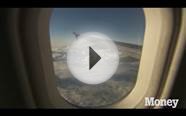 How To Travel On A Budget | MONEY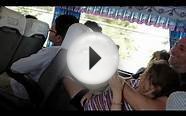 Family Travel Blog-Save Money, Loose Sanity- Budget Family ...
Popular Q&A
Traveling New Zealand as a backpacker - help with costs please? | Yahoo Answers
backpacker buses are for the drunken gappies - you sound like you might be the right type, stay far away if you are not. if you are also doing the expensive 'activities' you can easily be spending $200 a day on each of those.
if you are there for only 30 days forget work. Dorm beds about $25, everything else what you'd pay in Europe. NZ is not cheap.