Travel Dog water bottle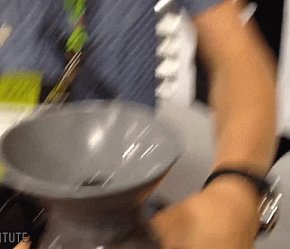 The AutoDogMug is a travel water bottle for dogs that allows you to provide a small bowl of water for your dog to consume simply by squeezing the bottle. Similar to the travel water bottle for dogs that has a cap shaped like a bowl that you can use to provide water for your dogs while out on a walk, the Auto Dog Mug is an all in one device that you don't need to take apart to use, although the only downfall is you're going to need a completely separate bottle for yourself if you're planning on drinking any water. The travel water bottle for dogs comes with a strap to attach it to a backpack or your belt, and is completely sealed and leak proof, so no worries about spilling the water if you're going to be jostling it about.
To use the bottle, simply squeeze the bottle and water will start filling up the bowl, which you would think would only work well if the bottle is full, but the bottle has a straw that it draws the water from, so that even if the bottle is almost empty it can still fill the bowl with water. Once your dog is done drinking, simply relax the cup, and the water will drain back into the bottle so there will be no water that goes to waste. Sure it'll be filled with your dogs backwash, but my guess is he probably won't care too much.
Made by Highwave, a California based company that specializes in making unique drinking vessels, the travel water bottle for dogs is made from food-safe BPA free plastic, is sized to be able to fit right into a cup holder in a car for drinking while in the car, comes in either a blue 12.8 oz bottle or a larger smoke colored 18 oz bottle to choose from.
See also: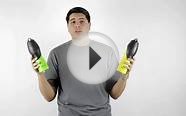 H2O4K9 Portable Dog Water Bottle Review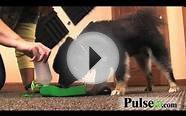 Pet Travel Water Bottle Bowl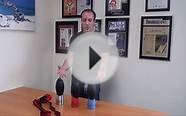 H2O4K9 Water Bottles and Neosling Travel Slings for ...
Gulpy Jr. Water Dispenser for Pet, 10-Ounce(Colors may vary)


Pet Products (A.C. Kerman - Pet Products)




Will also accept standard water bottles
Convenient belt clip on back
Just flip to open -- flip to close
Ships in one of assorted colors (yellow, green, blue or pink)
H2O4K9, Dog Water Bottle and Travel Bowl, 25-Ounce, Pure Stainless


Pet Products (H2O4K9, Inc.)




DESIGNED FOR DOGS: The twist top travel lid was made to fit a dog s natural drinking style.
SAFE FOR YOUR DOG: the lid is BPA-free, the bottle is food grade stainless steel.
DURABLE: the twist top lid has no hinge points that can break if the bottle is dropped. The 18/8 stainless steel bottles are made for rugged use.
As convenient as a water bottle for humans, the H2O4K9 dog water bottle and lid combination allows you to bring your dogs water and serve it up in one stylish container
Easy to use; the twist top lid is designed to fit a dogs natural drinking style and has no hinges or complex parts that can break or rust
Safe for your dog and earth-friendly; the bottle is made of food grade stainless steel and the the lid is BPA-free; both are recyclable after years of use.
The portable H2O4K9 bottles fit in NEOSLING bottle carriers, car cup holders, backpacks, dog packs, bike cages, and strollers; includes sturdy built-in clip loop...
Generous 25-ounce bottle provides enough water to last during long walks, road trips, beach days, or anywhere you don t have access to safe water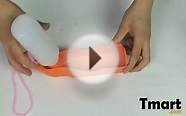 $3.97 Plastic Cat Dog Pet Travel Water Bottle Orange with ...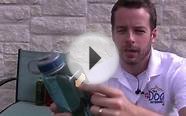 OllyDog OllyBottle Travel Dog Water Bottle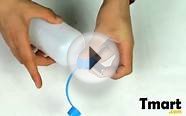 $5.51 Plastic Cat Dog Pet Travel Water Bottle White with ...
Handi-Drink Dog Water Bottle- 17 Oz - The Portable, Spill-proof Way to Keep Pets Hydrated, Color may vary


Pet Products (PetEdge)




Easy to use, portable 17 oz bottle
fill with water, keep closed until needed, pour into container, allow pet to drink
Nice design, carrying strap included inside bottle

OllyDog Water Bottle, 1-Liter, Light Blue/Smoke


Pet Products (OllyDog, Inc)




BPA-Free Eastman Tritan copolyester
Friction-fit bowl
Easy to clean and fill
Top rack dishwasher safe (away from heating element)

Ethical Pet Handi-Drink 17-Ounce Regular Pet Waterer


Pet Products (Fashion Pet)




Includes a sport belt clip
Available in three sizes and assorted colors