Travel Atomizer Refillable
Size:
The Easy Refill Fragrance Spray
Available in various colours
Have you ever wished you could have a quick freshen up when you're out and about?
Carrying a big glass perfume or aftershave bottle is inconvenient, cumbersome and can be dangerous if it takes a knock and shatters.
Travalo is a refillable atomizer bottle with a difference. Its patented easy fill system allows you to refill in seconds with a simple repeat pump action. Travalo makes it easy and convenient to have a fresh confidence boost any time, anywhere.
Refills in seconds
Rapid Refill in Seconds
Remove and pump to fill the Travalo
Travalo fills directly from almost any fragrance bottle with a removable spray head.
Take your Travalo straight out of the pack and it's ready to use immediately.
Simply remove the nozzle from your big fragrance bottle, pump Travalo up and down on the tube, and you can be ready to go in just a few seconds.
No Funnels, No Spills
Funnel-free
No spills-no fuss
Travalo does not require a funnel, and there is no need to take it apart to refill it.
No more lost parts, no wasted fragrance, and no danger of spilling a single drop of your expensive perfume.
50 Sprays-See What's Left Inside
Window shows fill level
Small size-highly portable
Recyclable
Travalo has an integrated fill level indicator window to show how much fragrance you have left, so you never run out unexpectedly.
Only 8 cm and Just 13 g
Travalo is conveniently tiny, at only 8cm high, and weighs only 13 grammes.Yet when filled, it gives a massive 50 sprays of fragrance, in a wonderfully fine mist spray that belies the diminutive size.
Aircraft Approved
Safe for air travel
Travalo can be taken in hand as carry on luggage onboard planes anywhere in the world. Travalo has a unique pressure regulating system that makes sure the bottle adjusts to changing air pressure during flights, preventing any leaks, and enabling you to be fully prepared for landing!
98% Recyclable
98% of Travalo's components are totally recyclable.
Aircraft-Grade Aluminium
Travalo is made from the same aluminium material as high tech aircraft, making it extremely light and strong.
No Dangerous Glass Parts
Travalo contains no glass parts at all, so unlike other atomizers or fragrance bottles, it can take a fall onto concrete, hard floors or tiles without any worries about risking breakage.
Wherever You Go...
Travalo is so strong and reliable, you can carry it with confidence anywhere...
Parties, Concerts, Festivals
Travalo is great for music lovers when clubbing, going to festivals or concerts or any other special occasion where you might just want to stay out all night, and still wake up smelling great.
Holiday & Travel Essential
Whether it's going on a wild clubbing trip to Ibiza, an idyllic romantic break in Italy or an important business trip, Travalo is the ultimate travel accessory and an essential purchase for anyone. Perfect for that all-day excursion or for use poolside or at the beach!
See also: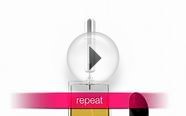 Refillable Travel Perfume Atomizer Spray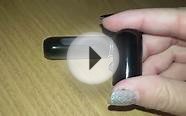 Useful Refillable Perfume Atomizer Bottle for Travel Spray ...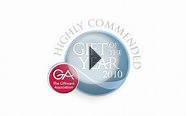 Travalo - Refillable Travel Perfume Atomizer Spray Bottles ...
5ML 6pcs Amazing Travel Perfume Atomizer Refillable Mini Perfume Bottle Spray Blue,Red,Purple,Pink,Silver,Black


Beauty (mayshi)




perfume bottle
5ML
Spray bottle
Refillable
Travel
Mudder Mini Refillable Perfume Atomizer Bottle for Travel Spray Scent Pump Case 5ml Empty, Set of 3, Black, White & Red


Health and Beauty (Mudder)




Material: Alloy
Self-contained - requires no funnel
Interfaces with all perfume bottles including spray and pour
Empty Perfume bottle for traveling
Great gift to friends
Blackcell 3PCS Amazing Travel Perfume Atomizer Refillable Mini Perfume Bottle Spray (5ML)


Home (Blackcell)




Mini Refillable Perfume Atomizer Bottle for Travel Spray Scent Pump Case
Material: Alloy
count: 3PCS
color:Purple
100% Brand New & High Quality

Travalo Classic Refillable Travel Perfume Bottle Atomizers, Blue


Health and Beauty (Travalo)




Available in 8 Hot Colors
Simply pump to fill! Refills in seconds directly from a standard perfume bottle
Tsa-approved for carry-on luggage

Travella Refillable Perfume Spray Atomizer - 4 ML (.13 FL Ounces) - Travel-Size Women's Personal Fragrance Atomizer - TSA Approved - Fits In Your Purse, Pocket or Luggage - Refills in Seconds - Perfect Addition To Your Refillable Cosmetic Containers


Beauty (Travella)




Refillable perfume atomizer is perfect for frequent travelers who want to stay fresh all of the time
This travel-size perfume atomizer is TSA compliant so it s always safe to travel with anywhere you go
Refills easily in seconds from your cologne or perfume bottle atomizer - Holds .13 FL oz. (4 ml)
Light-weight aluminum case - Easy refill valve - Great for all your perfume, cologne or after shave
Comes in Black, Red, Pink, Blue so you can accessorize with any style - The perfect travel companion