Travels with Clara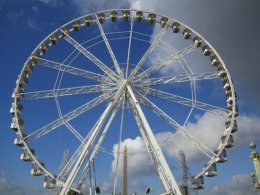 I have two friends going to Paris over Thanksgiving this year, so I promised I would write up my list. We were there last year at the same time, so this list will be customized a bit to what is going on during this time of year, and with the cold weather in mind. And since they're both going with kids, I'm going to only write about things to do in pairs—a park and a place to eat, or a place to shop with a place to eat, etc.
The Tuileries is always one of our favorite parks, but during the holidays, it's even better. It's right next to the Louvre, and it has the L'Orangerie museum (small, very doable-the one with all the Monets), and you can take have a hot chocolate treat at Angelina across the street. One of our other favorite lunch spots, for things like Croque Monsieur, perfect hot dogs and fries...is La Coupe d'Or.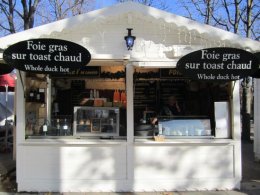 Their sandwiches are made with the famed Poilane bread, and they also have the renowned ice cream Berthillon. (330 Rue St Honore). If you're looking for a breakfast option, we love breakfast at Cafe Marly, which overlooks the pyramid of the Louvre. It's not cheap, but it has the best view. (93 Rue de Rivoli). While you're in this neighborhood, Colette is worth a quick look...it also has a very cool cafe on the lower level, which has loud music, very cool hi-chairs, and shows movies on a screen. Back to the Tuileries, the ferris wheel was going when we were there last year, and that is a worthy bribe to keep in your back pocket. The playground is pretty epic, and depending on the weather, there could be the sailboats in the fountains to push around. And then there's the carousel, and the trampoline, which is awesome for getting them warmed up or burning on steam. At the base of the Tuileries is the Champs Elysee, and at this time of year, there are tons of stands selling delicious food...sausages, foie gras, sweets...and then there's a cool trampoline with a harness that kids can do, and a super long slide.
See also: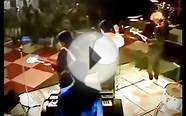 Simple Minds I Travel Remastered By End Clara HD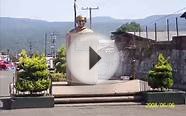 Welcome Santa Clara del Cobre Travel Visit Collage Picture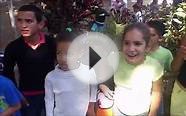 CUBA TRAVEL - PART 4/9 TRINIDAD & SANTA CLARA - 2015