Travel Math driving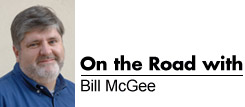 Last week I borrowed a friend's car and promptly spent $82 to fill the tank. So out of curiosity, I visited the site of the airline industry's low-cost leader, Southwest Airlines, to see how far that same $82 would have taken me. Without even searching very hard, I found the following one-way flights:
• Denver to the West Coast (Los Angeles, San Diego, San Francisco, Seattle, etc.): $79
• Austin to Oakland: $79
• Philadelphia to Florida (Fort Lauderdale, Orlando, Tampa, etc.): $64
Now comparing travel prices on a per-mile basis usually doesn't make much sense. When I worked for the Pan Am Shuttle, the hourly departures between New York and Boston and Washington, D.C., were among the most high-yield flights in the country, so on any given day there were transcontinental fare sales priced for less than those quick hops within the Northeast. But today the price of gasoline has reconfigured the driving vs. flying conundrum in a dramatic way, so the old assumptions about driving being cheaper need to be reevaluated.
There's no question that fuel costs are altering vacation plans this summer. Just this week, the travel site Kayak released results of a survey that found more than 64% of respondents plan to be tourists in their home state or within a three-hour drive of their house. According to Kayak, driving 200 to 400 miles is more affordable than flying.
But what about for longer trips? Last weekend, the AAA reported the national average for unleaded regular fuel was $4.07 per gallon, up from $2.99 a year ago. And even as more gas stations ban charge card sales, the cost of filling up is remaking travel plans for millions of Americans this summer. The bottom line is that gas prices at the pump have skyrocketed across America, rising by about a third over the last year, while airfares have inched upward at a relatively slower pace.
So has the option of flying become the cheaper alternative? The answer is ... sometimes.
Crunching the numbers
Determining how much you'll pay to travel on vacation requires a little bit of time spent with a calculator. In order to crunch your own driving numbers, first you'll need to determine the vehicle's gas mileage. The Environmental Protection Agency's provides miles-per-gallon estimates for both city and highway driving.
As for benchmarking gasoline costs, the best source is the AAA's, which allows you to compare detailed gas prices in hundreds of markets from Akron to Yuma. For a quick and dirty analysis, click on the AAA's, and punch in your origin, destination, and vehicle's year, make, and model to determine mileage, gallons used, and estimated fuel cost. (Be warned, however, that the calculator has occasionally been out of order recently, presumably due to increased demand.)
See also: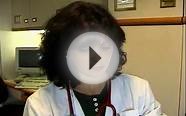 Baltimore Nursing Jobs Video - GOJobs.com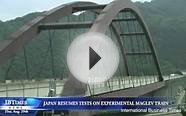 Maglev Train Being Pitched For Washington To Baltimore Service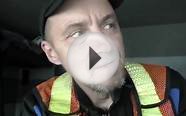 HEAVY HAUL TV: Sleepless in Baltimore
Kill The Ragdoll Stickman Boss 3 : Cash Edition


Mobile Application (Cobalt Play Bangladesh)




Throw the boss off buildings and get rich at the same time.
Compete against other players and take their cash.
Lots of levels to play.
Fill your vault with money and gold.
11 Ounces Funny Math Geek Mug, Holy Shift the Asymptotoe on that Mother Function Coffee Tea White Mugs Cup


Kitchen (Funny Mugs)




11 Ounce
For coffee,tea and hot chocolate
New design, novelty, funny
Sturdy and durable
Awesome Gift Idea
Amtrak in Baltimore, MD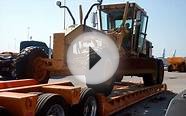 HEAVY HAUL TV: Unloading the CAT grader in Baltimore, MD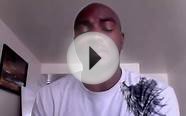 I found my first job in Four Years
LeapFrog Car Adapter for LeapPad Ultra and LeapReader


Toy (Leapfrog)




Recharges and powers LeapReader and LeapPad Ultra when in the car
Charge the device while they play
Ensures high performance and longevity of rechargeable batteries using proper voltage (DC 5V, 1.5A, 7.5 VA)
Appropriate for ages 4-9 years
Works only with LeapPad Ultra and LeapReader

Beautiful Peacock Cell Phone Cases Design Special For iPhone 4/4S No.6


Wireless (BeautyPeacock)




Hard TPU Case for cell phone save.
Ultra thin, light-weight. Protect the frame of your iPhone from Dust , Fingerprints and Bumps.
Camera hole cutout on the back. Allows easy access to all the buttons and controls.
Color: Multicolor. Made with excellent craftsmanship and high quality materials.
The installation process is quick, simple, and no iPhone disassembly is required for a 100% perfect fit

Carat Lovers Wood Plates Beads Decorated Punk Skull Adjustable Length Wrap Bracelet (Brown, Unisex, 2.36"/6cm-3.54"/9cm in Diameter)


Jewelry (Carat Lovers)




Multri-strand fashion accessories
Many wood beads decorated
Made by durable leather
Unisex wrist wrap bracelet,adjustable length
It is about 2.36 inches to 3.57 inches in diameter
Popular Q&A
What math classes are required in truck driving?
There are no math classes required. Truck driving doesn't require a degree, nor are there any degree programs for it - a truck driving school doesn't count for a single college credit.
The math you'll have to do is very basic... if you don't have access to a CAT scale (which weighs each axle group separately), you'll need to be able to do simple subtraction to axle out your weights. You'll need to do basic addition and subtraction to recap your hours at the end of each day in order to keep track of how many hours you can legally work. And once you get some experience and decide to driv…
How is math related to traveling?


calculate distance


Speed


time


money