Travel aids for long flights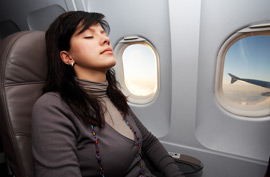 Hearing about a recent IndependentTraveler.com staff discussion concerning the world's longest flights made me remember my first true long-haul flight to Sydney, Australia, for the 2000 Summer Olympics. About six hours into the 15-hour flight, I was feeling strong and confident. I clearly remember thinking, "Six hours down, nine to go. No sweat, I got this."
Four long, boring hours later, it was a different story; you could have poured me into a bucket. "Five hours to go? I don't got this."
But get there I did. Unfortunately, that meant I had to get back as well, a flight on which I made a serious tactical error, which led to misery for me and entertainment for my friends on the flight - about which I will tell more in due course.
However, not all long-haul flights have to be miserable; on one direct flight from Tokyo to New York, I was nearing the end of a book I was enjoying immensely, and remember distinctly thinking, "No, no, just a little more time!" when the pilot told us over the in-flight PA that we had started our final descent. Here are 10 tips for preventing boredom, dehydration, deep-vein thrombosis, sleep deprivation and more so you can confidently say "I got this" the next time you are imprisoned in a metal tube for an entire waking day of your life.
When traveling long-haul, you have no better friend on the planet than your frequent flier miles. On the Tokyo - Newark flight I was disappointed to see come to an end, I enlisted the help of my travel agent to find flights on which I could burn up all of my Continental miles to upgrade my entire trip. It meant catching puddle jumpers to my final destination in Japan (Gifu), but a couple of short extra flights were a small price to pay for 27 hours of first-class legroom, fully reclining chairs, edible meals, entertainment and breathing space.
If you stop reading at this point in the article, you almost need to know nothing more than this - by hook or crook, try to get an upgrade. (Even Dr. Timothy Hosea, from whom you will hear below, offered this as his first and most important suggestion.)
First Class for Free: How to Get an Airline Upgrade
You will want to have a rock-solid plan for frittering away several hours of your flight, and I don't mean working; staring at spreadsheets and writing proposals may burn up hours, but it does not make them vanish. You want these hours to disappear almost without a trace. Think headphones and Hollywood blockbusters. Getting a lot of work done is fine - rarely do you have 15 consecutive hours without a phone or email, so I encourage bringing some work - but work will fail you when you get to the brutal middle hours of this ordeal. Headphones and Hollywood; don't stray from this.
Spring for the airline's headphones, pay for and watch every movie, swipe your card for the DIRECTV, bring your iPad crammed with your favorite flicks - whatever it takes.
Nine Must-Dos Before a Long-Haul Flight
While checked baggage fees are inspiring travelers to carry on more and more stuff, on a long-haul flight this could burn you; anything that is under the seat in front of you just means less legroom and a more cramped living space for 15 or 16 hours. Don't bring so much on that you compete for your own sleeping space.
See also: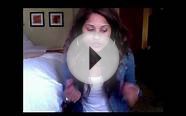 Flight Outfit of the Day ♡ Travel Tips for Long Haul Flights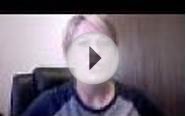 Long Flights - How to Travel in Comfort!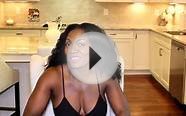 Summer Travel Essentials For Long Flights 2015
Futuro Restoring Dress Socks for Men, Black, Large, Firm (20-30 mm/Hg)


Health and Beauty (Futuro)




Vein therapy helps relieve symptoms of moderate-to-severe leg pain and/or varicose veins or moderate ankle swelling
Graduated compression improves circulation with maximum compression at the ankle that gradually decreases up the leg to provide a restoring feeling
Massage-in-motion massages tired, achy legs as you move
Neo G Travel & Flight Compression Socks Medium Black - Unisex, Medical Grade True Graduated Compression, incredible everyday comfort, knee high, dress socks, help energise tired, aching, swollen legs, aid circulation
Health and Beauty (Neo G)
Helps improve circulation during long periods of inactivity (e.g. whilst travelling, working or standing still).
Helps energize tired, aching or swollen legs during flights and long journeys. Helps reduce symptoms of spider and mild varicose veins
Graduated compression of 15-20mmHg - Maximum compression at the ankle gradually decreases up the leg, helping improve circulation.
Heel cup for accurate positioning on the leg. Comfort top band for wearability. Reinforced toe for comfort and durability
Unisex, discreet and available in Black or Beige, Sizes: S - XL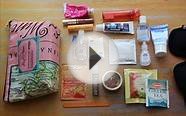 travel essentials for long flights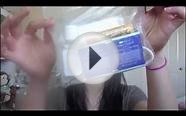 Travel Kit for a Long Flight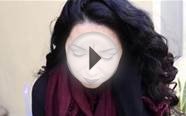 TRAVEL OUTFITS WHAT TO WEAR FOR LONG FLIGHTS!
Roybens 3D Stereo Sleep Eye Mask with Ear Plugs [ Memory Foam ] Ultra Lightweight Comfortable with Adjustable Head Strap - for Relaxation, Spa, Meditation


Sports (Roybens)




Lightweight, 3D contoured memory foam design places No Pressure On Eyes & Comfortable Enables REM Sleep with Room to Open Your Eyes Yet Still Relax in Darkness.
Specially designed with deeply molded cups that curve away from eyes and eyelashes for rub-free comfort. Not smudging beautiful eye make-up or compressing your face...
Using advanced ergonomics, uniquely contours to your face and eyelids for maximum sleeping comfort. Block Out Street Lamps or the Morning Sunshine. The sleep mask...
Sleep deeply ANYWHERE, ANYTIME. Pull out this incredibly sleep mask anywhere - in a bed, SPA, Meditation, on a flight, on a long car ride, while camping - and enjoy...
A unique gift for anyone wanting deep, uninterrupted sleep.

Alchemist RX Compression Socks (Men, Women) - For Running, Cycling, Basketball, Training, Flight Travel and Recovery of Swollen Legs and Feet, Shin Splints - Black Knee High Stockings, X-LARGE


Sports (Alchemist)




GRADUATED MEDICAL-GRADE COMPRESSION - Black socks: 30-40mmHg ; Pink socks: 20-30mmHg enhances circulation and oxygen delivery to muscles for increased athletic performance...
HIGH QUALITY CONSTRUCTION - Custom design by an ER doctor and endurance racer integrates a contoured ribbed body, ankle wrap, padded heel and forefoot, cross-woven...
PERFORM BETTER - Ideal for sports and exercise: running, cycling, basketball, yoga, ski, hiking, softball, crossfit, hockey, baseball, walking, volleyball, golf...
RECOVER FASTER - Scientifically proven to decrease lactic acid as well as aid in recovery and prevention of shin splints, calf cramps, Achilles tendon pain, varicose...
COMFORTABLE FIT - Non-binding cuff keeps the socks up without restricting blood flow and a roomy toe box allows free movement. Sizing based on men s shoe sizing:...

Best Sleep Eye Mask Shade with Ear Plugs-cute Comfortable for Women-men-completely Blocks Light and Helps with Getting Sound Sleep-whether You Are Traveling on the Road-in Long Flights or Taking a Nap-it Comes with Long Strap so You Can Adjusted with Your Own Comfort Level-made At Genuine-soft Feather Light Materials-that Will Last for a Long Time- no Worries It Comes with 30 Days Return Policy.


Sports (Zhuhai one gift co,ltd. 027 5F A Industrial building, china)




enjoy best packaging holiday seasons gift Wrap For Halloween Day discount cheap wholesale Deals For Sexy Hot eye mask $7.77 each, It Comes With Two Free Ear Plugs...
It s made from Black Satin Cloth Feather-Light Soft Yet Strong to Last Material Which Don t Bother Your Eyelashes or Smudge your make Up, This meditation Power Nap...
Nap Time relax sleep cold Dry Eye Mask Blocks Completely Shade and Light unlike Other Blindfolds.
It s Comfortable To Wear and You Don t Feel Tight Pressure Around Your Eyes And Ears Because It Has Long Wide Genuine Strap So You Can Adjusted To Your Own Comfort...
Whether You Looking for best sleep sleeping mask-sleeping eye mask-eye masks for sleeping- Hypoallergenic Black Sleeping Mask- marry green-gel-Rem Daydream Sleep...