Independent travellers Insurance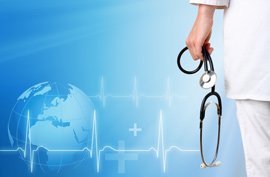 No one wants to imagine being sick or injured on vacation - but if the worst happens, it pays to be prepared. A few minor precautions can save you considerable hassle, time and money, and offer you peace of mind if you encounter health problems while traveling.
Medical practices abroad may be very different than those you're used to at home, and language barriers can make matters worse. Between these factors and the fact that a new doctor won't be familiar with your medical history, it's crucial to prepare as much as possible for medical emergencies.
The following tips, contact information, medication names and additional resources will help you find health care abroad and deal with medical needs both minor and critical.
If you aren't familiar with the country you're visiting, the U.S. State Department's Consular Information Sheets are a good place to start to see what type of medical services will be available to you once you're there. Select your country and look for "Medical Facilities and Health Information." The Centers for Disease Control and Prevention (CDC) also has destination-specific health information.
Before you travel, call your health insurance provider to see what coverage, if any, you will have in the destinations you're visiting. Some insurance companies will not cover injuries or illness outside your home country, while others require that you pay for any treatment up front and then apply for reimbursement after you get home. If you're not satisfied with the coverage available to you, look into purchasing a travel insurance policy that will cover health care and emergency medical evacuation.
Eating Well and Staying Active While Traveling
Keep the following information with you at all times:
- Your regular doctor's office, home and/or cell phone numbers in case you need a consultation while traveling
- HMO/insurance company contact information in case you need to get approval for treatment (don't forget your insurance card)
- Travel insurance company contact information, if applicable
- Embassy contact info for countries in which you are traveling
Also, ask your doctor for a contact name and number in the event of an emergency that occurs outside of his or her regular office hours.
All of this information should be with your primary identification in your carry-on luggage, wallet, purse or money belt so that, should you be incapacitated, whoever comes to your assistance will find it. If you have serious allergies or a medical condition such as diabetes, be sure to ask your doctor about medical emergency bracelets.
Common brand names at home may not be available or widely known where you are traveling. It's a good idea to bring along a list of any medications you're currently taking, but be sure to include the scientific name as well as the brand name (such as atorvastatin calcium for Lipitor or esomeprazole for Nexium).
Related facts:
Le site «Le Monde des Voitures» c'est ce qu'il faut pour tout propriétaire de l'automobile. Quoique ce soit, une super voiture luxe ou une simple bagnole bon marché, vous trouverez ici pas mal d'information intéressante. Des conseils des mécaniciens et des pilotes, des instructions pour le meilleur entretien… Vous en avez besoin!
See also: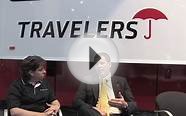 2011 NADA Convention: Travelers Insurance Catastrophe Service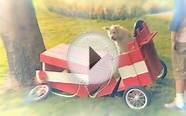 Armstrong-Hailey Ins. Travelers Insurance - Soapbox Car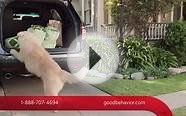 Travelers Insurance - Good Job (Dog Commercial)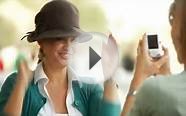 Travelers Insurance- Independent Insurance Agency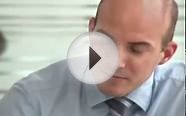 Independent Insurance Agency, Cape Coral, FL | Travelers ...
Independent Travellers Guide: Edinburgh, Capital of Scotland (VHS Video)


Video (Lismore Video Entertainment)




At last, a travel video for everyone with an interest in Edinburgh, one of the most visited and popular cities in the world.
Superbly filmed and accompanied by an expert commentary, with local informal interviews, this program not only introduces youto the famous sights, but also helps...
Scotland s historic capital is one of the world s most beautiful cities. Elegant, civilized and surprising, the city is a series of dramatic contrasts, castles...
Edinburgh is a feast for the eye and is every inch a world capital. Everywhere you walk there are fine panoramic views. Edinburgh has a character, charm, and grace...
This Travellers Guide includes a comprehensive Factfile on climate, transporation, currency, accommodations and restaurants, as well as a host of other useful hints...
Popular Q&A
What does it mean In a job description, what does it mean to have the ability to travel independently
Ability to travel independently means you are able to provide your own means of transportation, whether it's car or plane!