Independent Travel in Burma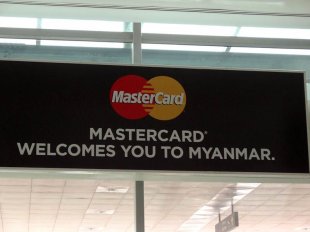 Myanmar is rapidly changing and much of the information I read before coming was either outdated or wrong. I was in Myanmar from Jan 22 – Feb 1 in 2013 and although this article comes way before the rest of my Myanmar articles, time is of the essence for travelers on the road looking for current information.
At the time of my trip, $1=852 Kyat.
Myanmar or Burma?
I don't know. In some circles, Myanmar is to be avoided as it's associated with the military regime. Everyone I asked while I was there said they prefer Myanmar as in the local language the country has always been called Myanmar.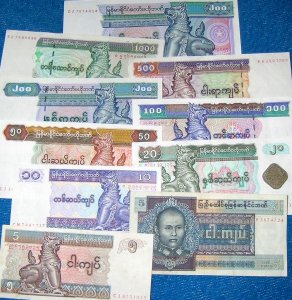 In colonial times the country was called Burma because that's what the British called the country. But domestically, in the local language, even in colonial times the local people called the country Myanmar.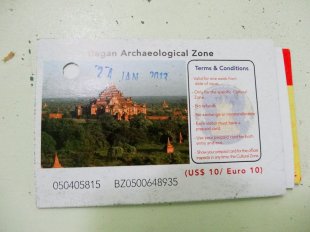 I don't know what to recommend, but I don't think it's a very sensitive issue – at least not on the tourist track you're likely to be on. I used Myanmar and never upset anyone – even people passionately opposed to the military regime.
That said, I don't know the adjective for "people from Myanmar" and Burmese continues to be the word for this.
Money
I read that your dollars have to be pristine, brand new, etc. For the most part this is true. I had a hard time finding brand new $50 or $100 bills in the U.S. but was able to get some new $50s before leaving. Still, about half of them had ink stains on the back from the manufacturing process. I assumed these wouldn't be accepted, so they were the first I tried to exchange.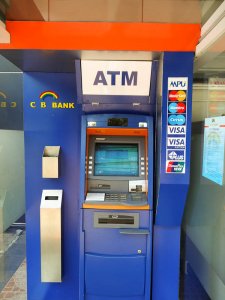 From what I understand, and from what I observed, the currency exchange booth next to the last belt at baggage claim in the Yangon airport offers the best exchange rates. I exchanged $400 there, which I thought would be enough for the trip. It was. Keep your receipt as I think you need it to convert back to Dollars when you leave.
When I left, the bank in the international departures was closed. I'd recommend either exchanging at the money changer on the check-in side of international departures upon leaving just to be safe. The other option, what I ended up doing, was asking the souvenir shops if they'd exchange my Kyat for Dollars. They obliged, but often at very bad rates (like 900 Kyat for a Dollar). I found one who did it at 865 Kyat, which was completely fine since I only had $46 worth of Kyat.
See also: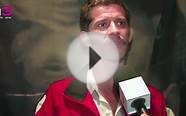 Cabello | Twin Warriors Of Burma | Crossing Boundaries |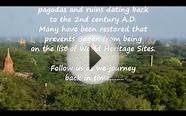 Southeast Asia Slideshow - Indonesia. Malaysia and Burma ...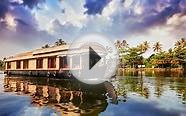 India
Popular Q&A
Where can an independent traveler find a guide to wine tours in Bordeaux? | Yahoo Answers
In Bordeaux, there are a number of routes you can take:-
(1) Find vineyards to visit on a specialist Vineyard Directory site
(2) Try the local Wine Tourism Authority
In Bordeaux, wine tourism is very well catered to with lots of smaller tourist offices in the sub wine regions.
(3) Try the School of Wine (Ecole Du Vin) in the centre of Bordeaux
You can take a course and then visit the vineyards
How to Choose a Travel Guide

(1) Find vineyards to visit on a specialist Vineyard Directory site
(2) Try the local Wine Tourism Authority
In Bordeaux, wine tourism is very well catered to with lots of smaller tourist offices in the sub wine regions.
(3) Try the School of Wine (Ecole Du Vin) in the centre of Bordeaux
You can take a course and then visit the vineyards