Traveling overseas Checklist
Save yourself a headache. Take care of these money matters before stepping on the plane.
Before you head off to explore the world, call your credit card companies and let them know where you're going so they don't freeze your accounts when a charge shows up from Thailand.
Before heading overseas, travelers plan what to see and do, but they often forget about the financial planning involved with a trip until it's too late.
Besides basic preparations, like making copies of your bank account and credit card information, there are a number of financial measures that can potentially save you from myriad problems while abroad.
If you don't want to pay for your mistakes financially, or with precious time when you'd rather be sightseeing, make sure to go through this financial travel checklist before boarding the plane.
1. Notify your financial institutions.
The money in your bank account has no significance if your account is frozen. Even the slightest deviation from your normal spending pattern can raise a red flag for a fraud department, which may result in your account becoming frozen or your credit card denied.
Prevent this from happening by informing your bank and credit card companies about the location of your travels and the duration of your stay in the foreign country.
2. Set up online accounts.
An online bank account will give you added convenience and security over your funds while traveling overseas. With an online account, you can easily check your balances, transfer and deposit funds, and stay on top of recent transactions.
Setting up automatic payments can also help you pay bills on time and meet your financial duties while thousands of miles from home.
3. Have multiple forms of payment.
It's also wise to have multiple bank accounts and credit cards – especially ones that are accepted internationally, such as Visa and MasterCard for credit cards, and Chase and HSBC for banks.
Even if you're set on using one spending method for the majority of the trip, you should still carry the extra card with you. Also, it is crucial that you have the card you used to book the trip with you at all times, even if you don't intend on using it for foreign transactions.
4. Check the exchange rates.
When traveling abroad, you should familiarize yourself with foreign currency and exchange rates to understand the value of a dollar. You can use an app, like Currency, to find out the latest exchange rates. Note that in addition to exchange rate conversion fees, you may encounter foreign exchange fees when converting money abroad.
See also: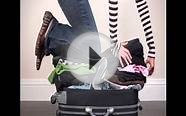 International travel checklist 3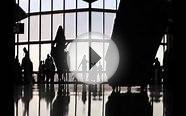 International travel checklist Part 1 - Getit Travel
European Travel Hair Straightener


Apparel




Whats In The Box: 1 Hair Straightener, 1 nongrounded Europe adapter, 1 hairbrush, 1 travelers checklist and 1 adapter country guid
Ships with complete instructions
Dimensions of Europe Hair Straightener 1.25 X 1.25 X 10
Dual voltage for world-wide use; Can be used in any country with correct adapter plug
Travel hair brush has retractble bristles for easy packing *brush ships in multiple colors
Going In Style North America US, Canada, Mexico Travel Adapter Nongrounded Green Kit GIS-ANOA-951y


Apparel




Whats In The Box: 1 nongrounded adapter, 1 white recloseable cable ties, 2 green 4 cable ties, Tyvek desiccant, packing checklist, adapter guide
Green cable ties can be used to organize electronic cables or to mark luggage
Adapters DO NOT convert electricity, this requires a converter
Central America adapter plugs adapt your foreign appliances to fit into Central America wall outlets
Going In Style adapter plugs allow electrical connections up to 240 volts