Travel Nursing abroad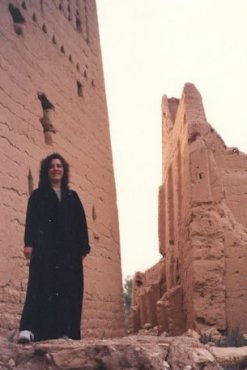 Caroline in a black "abaya" which all women in Saudi Arabia are required to wear in public. She is visiting the site of the old Saud settlement of Diriyah.
In college I dreamed of having an international career. Several years after my sister ventured off to foreign lands to teach English, I decided to pursue the same route—not as an English teacher but as a nurse. Now it's my sister who is visiting me in a foreign land!
Since the skills and knowledge that U.S.-educated nurses possess are highly regarded internationally, the profession can open doors to a wide array of possibilities for working abroad. The call for nurses is a cry heard from all corners of the globe, from developed nations to the developing world. According to the World Health Organization (WHO), "Nurses are the largest category of health workers. Nursing personnel make up over 50 percent of the health workforce in every country of the world. In many countries in the developing world, more than 80 percent of health workers are nurses."
Because of a global nursing shortage and a higher demand for nursing services, healthcare organizations are faced with staffing dilemmas that are reaching crisis levels in certain places. Sigma Theta Tau International, the Honor Society of Nursing, a great resource which offers a job board, reports that "countries around the world are facing critical nursing shortages. From North America to Africa and Europe, communities are challenged with growing health care needs and diminishing numbers of nurses."
Faced with the spiraling labor shortages, healthcare organizations worldwide are scrambling to recruit nurses to fill positions through enticing advertisements in top nursing journals as well as on nursing websites. Just as the range of opportunities vary from place to place, so do salaries.
The most lucrative packages tend to be offered in Arab countries, such as Saudi Arabia and the United Arab Emirates. In some countries benefits may outweigh salary. The seven weeks annual leave offered by many hospitals in England means the chance to travel and may be more important than salary in determining which job is most desirable.
How to Land an International Nursing Job
The decision to work abroad as a nurse requires intense consideration. While motivation is important, the more informed you are the more rewarding your experience is likely to be.
A review of your reasons for wanting to work abroad will help you narrow your focus and assist you in determining which nursing job will meet your objectives. Here are some other considerations to keep in mind when pursuing an overseas nursing job.
• Your Nursing Experience
You will most likely be offered a job based on your previous career history. Later, once you have spent time working in an organization, you can expand your nursing skills and knowledge by pursuing another type of nursing job. Maria Eis, a Canadian nurse who has worked in the U.S. and most recently in Saudi Arabia, was hired to work on a renal transplant unit in a Riyadh hospital. She soon landed a job as a private-duty nurse providing care to a member of the Saudi royal family at home and even traveling with the family abroad.
See also: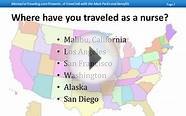 How to become a Travel Nurse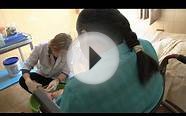 Projects Abroad: Nursing in Bolivia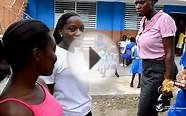 Jamaica Volunteer Programs - Nursing Internship Abroad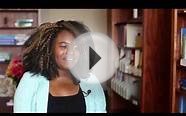 Nursing Study Abroad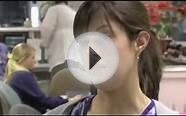 Canadian Travel Nurses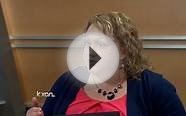 Travel nurse shares health tips for journeys abroad
Popular Q&A
What is the disadvantage of travelling abroad?
the biggest disadvantage of travelling abroad is you disrespect your nation and culture..