Travel New Orleans best time to visit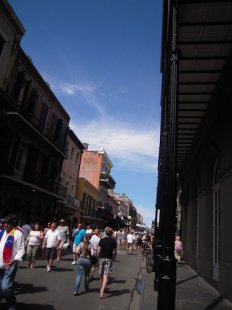 We've seen a lot of people asking when is the best time to visit New Orleans? What is the weather like in New Orleans during March? When is the cheapest time to stay in New Orleans? Why are hotels so expensive in February in New Orleans? And other questions along that line.
The answer is that it's always a good time to visit New Orleans, but here's what to expect as far as the weather, events and prices throughout the different seasons...
Peak Season: February - May
The most popular time to visit New Orleans is during the spring. The mild weather, combined with a number of special events make it a great time to vacation in the city.
As far as special events, there is the Mardi Gras season, January through March. The exact time frame varies year to year, Locals, as well as visitors from all over the world, line the streets to see the parades and try their hand at catching beads. New Orleans Jazz and Heritage Festival is the last weekend in April and the first in May. It features local musicians, as well as internationally famous acts from across the country.
Both are perfect excuses to visit New Orleans, although we should probably warn you about a few things. You'll want to make your hotel reservations at least six months ahead of time for Jazz Fest and up to a year in advance for Mardi Gras for the best rates and rooms. Also, you should know that because the events are so popular, the rates are higher than normal. Plus, you can expect there to be long waits at the restaurants.
As far as the weather, high temperatures range from 65 to 84 degrees Fahrenheit in February.
Detailed Weather & Packing Tips:
May
Off-Season: June - September
We're not going to lie, it can get hot during the summer in New Orleans. Really hot. The average temperature in June is 89 degrees and it just gets hotter in July and August (averages are 90 and 91 degrees respectively), before it cools down to chilly 87 degrees in September.
That's the bad news. The good news is that it's a lot more affordable to stay in New Orleans during the summer months, plus the crowds are a lot smaller. While you may not want to spend as much time outdoors, these months there's still a lot to see and do. There's Go 4th on the River, our Fourth of July celebration, complete with fireworks from dueling barges on the Mississippi River, Essence Music Festival featuring the most popular artists in R&B, as well has hip hop artists, and many other events.
If you want to save some money and avoid the crowds, it's your time to visit.
June
Shoulder Season: October - January
October to January features mild weather like during the spring, but without Mardi Gras and Jazz Fest, the streets are a lot less jammed. Of course, that doesn't mean that it's a bad time to visit. It's a great time to visit, especially since hotel prices are still reasonable this time of year.
See also: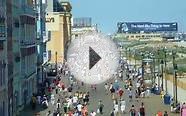 Best Time To Visit or Travel to Atlantic City, New Jersey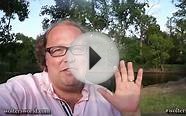 Visit New Orleans - Top 10 Sites in New Orleans, Louisiana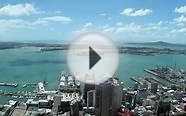 Best Time To Visit or Travel to Auckland, New Zealand
LG G4 Glass Screen Protector, Sophia Shop 0.33mm HD Ultra-clear Premium Tempered Glass Screen Protector[99.99% Clarity and Accuracy]Anti-scratch Anti-shatter For LG G4 (1 Pack)
Wireless (lg g4 otterbox reflex skin camo shell symmetry case slim screen protector glacier series stickers defender lg4 wallet with belt clip white windshield mount kick stand holster decal decals clear cover cardinals zebra phone zelda zerolemon battery phones zipper cell lgg4 you cases waterproof lifeproof kickstand bag pouch shockproof pasonomi easylife purple 3 weatherproof western weird wet application back leather circle charger window workout armband wolf wood wooden wonder woman wristlet wrap gorilla unlocked blue sleeve flip wolverine women's wifi word wine bottle winnie pooh wings wireless charging diamond verizon contract verus used uag van gogh vampire vans valentine vena versus virgin mobile vigor vintage victoria secret hard volt vogue vodka voia vocaloid vs986 ultra thin hybrid underwater up urban armor gear armour cellular usb cellphone army unicorn beetle unique universe full body rugged protective bumper view vegan vehicle 16gb international version 64gb tablet 8.0 accessories covers 7.0 keyboard pink for kids tpu gel matte pc tardis tattoo tactical teal thor fit thing 2 theme thick thunder tinkerbell tinted tie dye tiger tmobile smartphone tokyo ghoul totoro touch digitizer replacement trident transparent tribal tree cyclops turtle turbo turquoise tumblr tupac tudia tune two piece twenty pilots chargers quick soft transformers travel transpyre trekcases trendy triple layer tribute trippy privacy team glove flash beatles weeknd teenage mutant ninja turtles tennessee volunteers texas textured rangers texan cable cord camera cm4 owl taco spigen supcase resistant line seahawks seidio through sexy security sgm sherlock shatterproof absorbent silicone animal silver character side skull skinomi smooth smile snoopy snap folio snow solar soccer sons anarchy sonic speck sprint sports stylo star wars superman superhero supernatural sugar survivor sunflower swivel sword online compatible girls starwars starbucks stars softball 3d bundle dual rubber gray factory)
Compatible with LG G4
Precise laser cut tempered glass made with polished, rounded edges
99.99% HD Clarity and Touchscreen Accuracy
High-definition clear hydrophobic and oleophobic screen coating protects against sweat and oil residue from fingerprints
Tempered glass screen protector provides screen protection from smudge, bumps, water, drops, scrapes and marks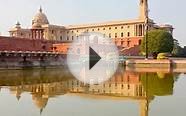 Best Time To Visit or Travel to New Delhi, India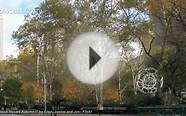 Best Time to Visit New York City | NYC Travel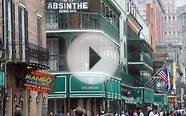 Best Time To Visit or Travel to New Orleans, Louisiana
Popular Q&A
Salespersons or Company Representatives do quite a lot of traveling, as they need to visit companies, businesses, customers and potential customers to conduct their business.
When you apply for a job, there will be an indication of the amount of travel expected by percentages. Consultants, engineers, and some government managers may end up traveling extensively.