Travel Edge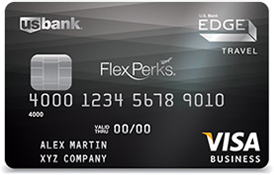 Plus 1 FlexPoint per $1 spent on all other eligible Net Purchases.
An airline award ticket starts at just 20, 000 FlexPoints (up to $400 value).
Travel on more than 150 airlines with no blackout dates or online redemption fees.
List of available airlines.
Redemption starts at just 5, 000 FlexPoints for merchandise, gift cards, statement credits and more.
Earn Faster
Earn One FlexPoint for every $1 of eligible net purchases charged to your Card.
Earn Double FlexPoints for every $1 spent on gas, office supply or airline purchases — whichever you spend most on each monthly billing cycle — and on most cell phone expenses.
Earn Triple FlexPoints for your charitable donations. Choose from a wide range of eligible local, national and international charities.
More Features
$25 Airline Allowance offers reimbursement for up to $25 per air travel award ticket toward baggage fees or in-flight food and drinks.
Receive a credit for your $55 annual fee back to your account if $24, 000 or more in net purchases posts to your company's account within your 12-month annual statement year. You may add additional cards to your account for $10/year.
No Foreign Transaction Fees.
Smart Chip Technology to provide better security and convenience to spend worldwide.
Earn frequent flyer miles on the airline you fly for your award travel flight.
Pay your bills online to save time and earn FlexPoints by using your Card to pay bills. Learn more.
Enjoy Cardmember Benefits
Purchase Security/Extended Protection
Lost Luggage Reimbursement
Auto Rental Collision Damage Waiver
$2500 Personal Identity Theft Insurance
Travel & Emergency Assistance Services
Emergency Cash Disbursement and Card Replacement
Additional Cardmember Benefits
Zero Fraud Liability
Travel Accident Insurance
Additional Perks
National Car Rental® Discount: Up to 25% off and a Free Rental Day each year. To reserve, book online or call 800.CAR.RENT®. Coupon Code and Contract ID required at time of reservation. Call 800.374.7979 or visit for your Coupon Code and Contract ID. Valid only in the U.S.
Free Hideaways Life® Travel Newsletter Membership: Hideways Life explores the world to pave the way for you. It's your passport to very cool destinations as well as intriguing and little-known hotels, resorts, villa rentals, and boutique cruise adventures. Enjoy VIP perks-like room upgrades-special deals, and personal travel planning services. Travel smarter and better! Activate your FREE Hideaways Life travel newsletter membership today at or call 800.843.4433.
See also: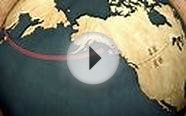 Travel to the edge 2013(720P )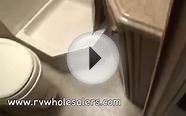 2011 Edge M18 Travel Trailer Camper From RVWholesalers ...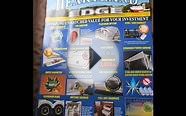 New 2012 Heartland Edge Travel Trailer Model M192
Art Wolfe's Travels To The Edge


DVD (Topics Entertainment)




Brand Name: TOPICS ENTERTAINMENT Mfg#: 20017
Shipping Weight: 0.45 lbs
Manufacturer:
Genre: Documentary
All music products are properly licensed and guaranteed authentic.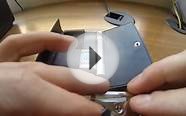 Merkur 46c Double Edge Travel Safety Razor Unboxing and ...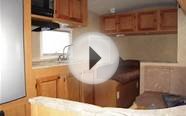 NEW 2011 HEARTLAND EDGE TRAVEL TRAILER MODEL M17 in Ohio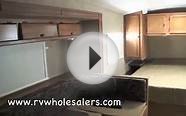 2011 Edge M22 Travel Trailer Camper From RVWholesalers ...
Genuine Leather Double Edge Safety Razor Protective/Travel Case with Felt Lining from Parker Safety Razor


Beauty (Parker Safety Razor)




Felt lined genuine leather case
Suitable for Parker, Merkur and Gillette Safety Razors
Secure Snap-Lock Design
Excellent for both long and short handle double edge razors
This is a genuine Parker Safety Razor Product - beware of cheap imitations!

Edge 2.75 oz. Shave Gel (3-Pack)


Beauty (Navajo Travel Size)




EDGE 2.75oz SHAVE GEL
TRAVEL TRIAL SIZES
Popular Q&A
How much would it cost to travel to the edge of space?
If one accepts that space is finite but unbounded (not a sure thing by any means but I believe it is true), then no matter how far you go, space goes further. Therefore one could not calculate a cost for doing something that is impossible.
What would happen if we travelled to the edge of space? | Yahoo Answers
nobody knows, either you would reach the end of matter [galaxies etc] and beyond that just emptiness, or you might end up arriving back at the point where you started from....i dont believe space is 'straight' and not even light travels in straight lines.....so i prefer the theory that you would travel in a curved path and come back to meet yourself ;)....which reminds me of something someone wrote after einsteins relativity theory...
there once was a woman named bright
who travelled much faster than light
she set out one day in the relative way
and returned on the previous nigh…