Travel liquids size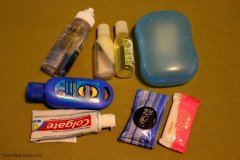 Traveling carry-on only might seem restrictive and difficult to do, but I believe NOT checking luggage provides me with more freedom. Whether you're trying to avoid checked bag fees, you're worried about the airlines losing your luggage, or you just want to travel lighter, packing carry-on only is something you can easily do too. I'll show you how to do it in my How to Travel Carry-On Only series!
Aside from the amount of stuff you pack, liquids might be the biggest hurdle to packing carry-on only. But it's a problem with solutions if you really don't want to check your luggage.
Stocking up on travel sized supplies
Go to your local Target, pharmacy, or any other store that sells toiletries. They should have a travel or trial size aisle where you can find all sorts of things in travel sizes, which is perfect for carry-on only. Occasionally they have things that are small but still over the allowed amount (100ml or 3.4 ounces) so be aware of that. Buy yourself some toothpaste, shampoo, and anything else you use regularly. Usually you can find refillable containers too, but again, check the sizes.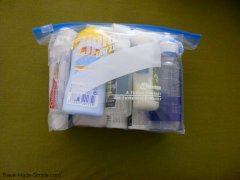 How much do you really need?
Don't worry about having enough to get through your trip. I wear contacts, and a 60ml (size found at Target) bottle of contact solution lasts me around 5-6 days. Even if I brought two bottles, that wouldn't last for a two week trip. But I know I can buy some on the road, which saves me space and allows me to go carry-on only.
In the US you can find contact solution almost everywhere, from pharmacies to grocery stores. Outside of the US it's a little different, but you just have to know what to look for. In most other countries, you will need to look for an optical boutique.
You might not need as much as you think you do. Test out your travel sized items ahead of time. How much shampoo or toothpaste do you use in one week? My travel shampoo bottle is one ounce (about 30ml) and even after a two week trip, I still had a little left in the bottle.
Non-liquid alternatives
Consider non-liquid alternatives. I usually don't travel with shower gel because it's just one more liquid taking up space in that small bag. Instead I use the hotel's soap or shower gel, and I bring a bar of soap as a back-up in case I stay somewhere that doesn't provide toiletries.
Dry shampoos and shampoo bars are available too, but you might want to try them out ahead of time to see how they work with your hair. Another great non-liquid option are these wonderful solid perfume sticks.
See also: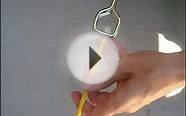 How To Upcycle Straws into Travel Size Condiment Tubes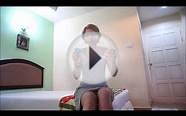 Backpacking Review - 2 Liquid Travel Containers - Go toob ...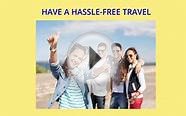 How To Pack Liquids When Traveling
SweetLeaf SteviaClear Liquid Stevia, Travel-Size, .2-Ounce Bottles (Pack of 6)


Grocery (SweetLeaf)




Pure stevia extract in water
Zero calories and zero carbs
Safe for diabetics
Alcohol free
Can cook and bake with it
Kitdine Portable Soft Silicone Travel bottles Set (3 OZ, Pink + White + Blue)


Kitchen (Kitdine)




100% BPA Free Food Grade Silicone
Great for shampoo, conditioner, body wash, lotion and more. Must-have air travel cases & holders, refillable containers.
CARRY-ON APPROVED: Refillable, reusable travel size bottles and clear toiletry bag packaging are TSA approved and safe for carry-on/traveling through airplane. Each...
LEAK-PROOF DESIGN: Drip free dispenser releases bottle contents only when the soft, flexible, squeezable silicon travel tube body is pressed. Each lid has 3 leakproof...
MADE OF QUALITY MATERIALS that will last a lifetime of travel and adventure. Its strong, sturdy design makes it a better alternative to disposable plastic containers...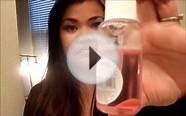 How To Tips for Packing Liquids & Traveling With a Carry ...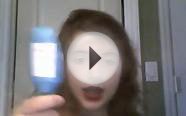 How to pack your liquids in a quart size bag for traveling
Clearance Sale - Attmu Silicone Travel Bottles, Toiletry Containers for Shampoo, Lotion, Assorted Sizes, Set of 3


Kitchen (Attmu)




Attmu squeezable and refillable travel containers for shampoo, conditioner, lotion, toiletries are FDA and LFGB approved and 100% BPA free food grade silicone, safe...
Attmu portable soft silicone travel bottles set is TSA approved, safe for carry-on travel bottles.
Atmu travel bottles shampoo travel containers, leakproof, silicone travel containers has large opening for easy refill, leak proof, spill proof
Size: small (1.25 oz, pink), middle (2 oz, white), large (3 oz, blue), 3 pack set. Perfect for your shampoo, lotion, conditioner, sunscreen, body wash, or other...
On Sale - Only 2 days left, then price will go back to normal. Satisfaction Guaranteed, Quality Guarantee. Lifetime warranty for any issues. 5-star customer service...

Lewis N. Clark Laundry Kit, White


Apparel (Lewis N. Clark)




Includes 8 packets of Woolite cold water wash
Contains a sink stopper for sinks without a plug
Essential for on the go washing
Travel size
Easy to pack

2oz Clear Plastic Empty Bottles with Flip Cap - BPA-free - Set of 6 - Travel Size 2 Ounce - By Chica and Jo


Beauty




Set of 6 empty plastic bottles with screw-on, flip-cap tops.
Polypropylene bottles and caps are BPA-free and FDA approved.
Convenient flip cap makes it easy to dispense. Bottle is rigid enough to stand straight, but flexible enough to squeeze easily.
Use for storing liquids for travel or around the house. Comes in a convenient zip-top bag.
Clear plastic bottle shows true color of contents. Chica and Jo brand.
Popular Q&A
What is the TSA rule for bringing travel size liquid bottles on long flights? | Yahoo Answers
3 oz rule..........Hey Tim........get with it.............that's the way it is.....