Travel Wallets for travel abroad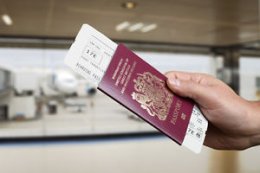 To travel outside of the United States, one must take a passport. A passport confirms your U.S. citizenship, making it a requirement to enter foreign countries and reenter the United States. Having a passport gives people the ability to travel the world. Traveler can find themselves in a challenging position, if their passport is lost or stolen when abroad, which is why it is so important to keep it safe at all times. It is certainly worth avoiding the stress of having to replace a passport. Therefore, it is a good idea to be proactive, before and during any travels. This ensures the security of one's passport and identity. The guide below outlines why it is important to keep a passport safe abroad, and offers several tips and tricks for travelers. Finally, it explains how and where to buy travel holders or passport wallets that will keep your travel documents safe.
Before Traveling
Start by obtaining a passport in a timely manner, before plane tickets are booked. Be prepared to pay extra if a passport needs to be expedited. Verify that all information is up to date. After the passport is received, and before traveling, it is a good idea to make at least two copies of passport information before departing. Give one copy to a family member or friend, and take the other with you. In the event that a passport is lost or stolen, it is important to contact the nearest U.S. consulate or embassy office. Take the copym, which contains information that aids in the process of obtaining a reissued passport.
When travelers leave the United States, they are subject to the laws of the country they are visiting. Therefore, before going anywhere, it is important to learn as much as possible about the local laws and customs of the destination. Good resources are the library, a travel agent, and the embassies, consulates or tourist bureaus of the destination countries. In addition, keep track of what is being reported in the media about recent developments in those countries.
During Travel
There are different ways to protect a passport. You can leave a passport in a hotel room or cruise cabin, but only in a locked safe. If a room does not have a safe, ask management at the establishment to lock it in the hotel or ship's safe. Always carry a minimum of valuables, and plan places to conceal them, especially the passport. When carrying cash, credit cards, and a passport, it is recommended to use a wallet or pouch. Avoid using a handbag, fanny pack, or outside pockets. These are all easy targets for thieves. Inside pockets and a sturdy shoulder bag with a strap worn across the chest are much safer choices. However, one of the safest places to carry valuables is in a pouch or money belt worn under clothing.
See also: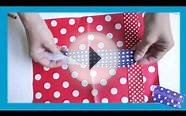 Travel Wallet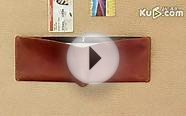 Bellroy "Travel Wallet"短片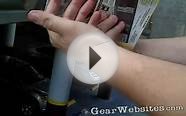 Travel Wallet Swap
Highsun Practical 2015 Spongebob Passport Holder Business ID Card Holders Passport Wallet Documents Taoka Package Essential Travel Abroad


Office Product (Highsun)




Flexible protector,necessary to travel abroad to study,travel with style.Product Dimensions: 5.5 x 3.9 x 0.3 inches
Great fun gift for any traveller,classmates,relatives and friends.
Easy to insert passport hard covers
The case is well made and well definitely keep your passport from bending
Very fashionable nice little passport holder protect your passport.
Travel Wallet Neck Stash - Money Pouch or Passport Holder with bonus RFID Sleeve


Apparel




✔︎✔︎TRAVEL READY - We love to offer simple solutions to travelers. Our money wallet has compartments to hold your valuables while on vacation. Great for security...
✔︎✔︎CONVENIENT- This unisex design makes this a stylish organizer when traveling for men and women. It s easy to wear around neck or crossover body while touring...
✔︎✔︎BONUS RFID - A protection sleeve is included to help with safety and security of preventing theft of credit card information. Ideal for travel in large cities...
✔︎✔︎MONEY BACK GUARANTEE - We ensure your complete satisfaction or you receive a full refund if you are not happy with these travel accessories.
✔︎✔︎EASY TO USE - Low Introductory Offer. This is a very durable neck travel pouch and not flimsy material. It has water resistant material designed to resist...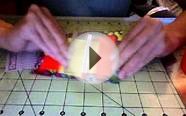 Awesome Travel Wallet!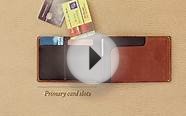 Bellroy Travel Wallet
Zegur Tm Lightweight High Quality Undercover Beige Waist Money Belt Pouch - With RFID BLOCKING TECHNOLOGY Sleeves, Best to Protect Yourself From Travel Theft - Wallet Stash Made From Special ANTI SWEAT Cotton Material for Breathable & Moisture-wicking - Elastic Belt with Adjustable Buckles - 2 Zippered Pockets for Passport and Cash - For Women and Men - 100% Satisfaction Guaranteed LIFETIME MONEY BACK WARRANTY - LIMITED TIME LOW PRICE OFFER - Enhance Your Travel Experience Now!


Sports (Zegur (TM))




✔ BUY 2 SAVE 10% - BUY 3 SAVE 20% - we love our customers and want them to love us too. If you buy 2 you can immediately save 10% - and if you buy 3 save 20% at...
✔ HAVE MORE FUN & TRAVEL with PEACE OF MIND Knowing Your Valuables are SECURE in the #1 BEST AND STYLISH RFID MONEY BELT Available! - Wear under your clothes...
✔ ONE SIZE FITS ALL: The elastic strap is FRAY-RESISTANT 1 inch wide strap and ELEGANT but STURDY BUCKLE will ensure your valuables are SAFE AT ALL TIMES. - FULLY...
✔ SWEAT RESISTANT & BREATHABLE MESH REAR - IT S COMFORTABLE EVEN IN HOT CLIMATES: Stops your skin from sweating! COTTON IS ALWAYS COMFORTABLE & COOL - The...
✔ TOP QUALITY DESIGN, DURABLE & LONG LASTING MATERIAL - It is made from the FINEST QUALITY and durable rip stop and fray resistant materials - is built STRONG...

Travel Money Belt - Including 1 RFID Blocking Passport Protector and 3 RFID proof Credit Card Sleeves


Apparel




STRESS FREE - Pack your travel gear, boarding pass, documents, cash, phone, ID, accessories, all in one easy to access pouch allowing travelers to be hands free...
COMFORTABLE - Slim, lightweight, and made to wear all day - soft mesh back won t itch and is breathable to reduce perspiration if worn under clothes - over the shoulder...
SMART SIZE - Sturdy nylon with 2 zippered pockets. Stash is 4.75 in. x 11 in. with a 1 in. wide adjustable belt that expands to 50 in. for men, women, and children...
PROTECTION - Two ways - belts can be worn undercover for concealed security and 4 RFID blockers (275 GSM) protect you from identity theft
VALUE - Hidden waist wallet bundled with 1 passport sleeve and 3 credit card holders to protect your valuables and make your trip safe and secure

The Ultimate Travel Money Belt, Secure Waist Pouch, Undercover Fanny Pack, Passport Holder, Hidden Wallet - Rocky Mountain Deluxe. Protect your valuables in style! 365 Days 100% Satisfaction Guarantee


Sports (Rocky Mountain Travel Gear)




Premium quality money belt for your safety while traveling abroad or your daily shopping. Slim and lightweight, it will neatly fit under your clothes and help you...
Comfortably fits any waist size from 20 to 60 inches. Fray-resistant 1 inch wide strap and elegant but sturdy buckle will ensure your valuables are safe at all times...
Outfitted with two zippered compartments that will fit your money, keys, credit cards, passport, smartphone and other valuables. Two mesh pockets in the bigger compartment...
Our advice: To stay safe, it is not necessary to have all money, credit cards on you at all times. Always try to split your money as much as possible and never carry...
Join thousands of satisfied customers and take advantage of our 365 Days 100% Satisfaction - Money Back Guarantee offer NOW!
Popular Q&A
Which city is VIP Travel Reservations Inc located?

I agree, the badges do not indicate any level of competence on the agent. The VIP Badges program wasn't designed to indicate who knows what and who's better than whom.
It's developed strictly for the Trulia community to see which agents are most active and rewarding agents that are active with some recognition. I think it's great that Trulia's showing appreciation for the community members that are most active. The engagement from users is what makes the Voices section valuable and sets Trulia apart from a lot of its competitors.