One travel Rewards points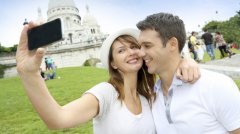 BankAmericard Travel Rewards® Credit Card / 5
Most of us like the idea of getting a travel credit card to earn points towards our next trip every time we shop, but until the BankAmericard Travel Rewards® credit card hit the scene, these programs seemed complicated. Who has time to plan out every purchase to maximize their points, or comb through airline miles programs to figure out which is best?
With this card, you'll earn a generous, flat rewards rate with every dollar you spend on purchases, and you can redeem your points for any travel purchase you choose. Bank of America® customers are also eligible for attractive rewards boosters if they qualify for the Preferred Rewards program, which we cover below. Interested in learning more about the BankAmericard Travel Rewards® credit card? Take a look at the details.
Apply Now on Bank of America's secure website
Or call (800) 211-3740
No annual fee and no foreign transaction fees
Generous flat rewards rate on all purchases
Flexibility to book travel how you want
Rewards accelerator if you bank with Bank of America or Merrill Lynch
Not great for travel hackers
More restrictive than a straight cash back card
If you're a big spender with excellent credit and willing to pay an annual fee, there are cards with higher rewards
NEW OFFER! 20, 000 online bonus points if you make at least $1, 000 in purchases in the first 90 days — that can be a $200 statement credit toward travel purchases
$0.00
0% Introductory APR on purchases for 12 billing cycles
Earn unlimited 1.5 points per $1 spent on all purchases, with no annual fee and no foreign transaction fees and your points don't expire
NEW OFFER! 20, 000 online bonus points if you make at least $1, 000 in purchases in the first 90 days - that can be a $200 statement credit toward travel purchases
Use your card to book your trip how and where you want – no blackout dates and restrictions
Redeem points for a statement credit to pay for flights, hotels, vacation packages, cruises, rental cars, or baggage fees
Now with chip technology for enhanced security and protection at chip-enabled terminals
0% Introductory APR for 12 billing cycles for purchases, then 14.99% - 22.99% Variable APR
Get an additional 10% customer points bonus on every purchase when you have an active Bank of America® checking or savings account
If you're a Preferred Rewards client, you can increase that bonus to 25%-75%. Click "Apply Now" to learn more about Preferred Rewards
See also: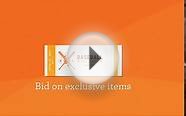 How to redeem Your Wells Fargo Rewards points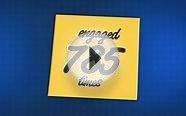 Sears Shop Your Way Rewards: Billion Points Contest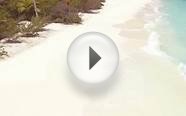 EARN 10,000 MARRIOTT REWARDS BONUS POINTS FOR STAYS AT ANY ...
PLAYCADE Many Games In 1 : Kill The Dummy Monster update


Mobile Application (蔡远玉)




Here s the games in this latest version:
DOODLE TURBO RACING. High speed top-down racer action with multiple tracks.
ROAD RAGE MANIAC - smash in to the other cars on the road and blow them up.
8 BALL TRICK SHOT - a pool hall shot game.
LIFE ZERO - Swim and grow your creature in this relaxing underwater world.
RETRO JET JOYRIDE - fly your retro jet to the landing area in this addictive retry style game.
KILL THE VAMPIRE BOSS HEADS - throw fire balls and kill as many vampire bats as possible.
DADDY LONG LEGS VS BEES - fly forever and try to get around those bad bees.
NINJA LEAP - Leap side to side up the building and avoid the spikes and lasers.
BASKETBALL SHOOTA - prove your skills on the court and hit those long shots.
Pampers Baby Dry Extra Protection Diapers Super Pack, Size 4, 74 Count (Packaging May Vary)


Health and Beauty (Pampers)




Absorbent enough to last all night (up to 12 hours). Great for overnight and travel.
Xtra-Absorb Zones
Now softer inside and out (Vs. product replaced)
Earn Pampers Rewards points with every Pampers purchase.
Pampers Baby Dry Extra Protection
SNUX 2 (a kill your bf game)


Mobile Application (蔡远玉)




Great real style physics.
Different fall s each time you play.
Great splat and pain sounds.

HUAHUI Tiger Case / Cover Oil Paintings Chinese Drowing Special Design Cell Phone Cases For iPhone 6 (4.7") Hard Cases No.7


Wireless (HUAHUI)




Designed Special for iphone 6 and iphone 6 plus.
100% Fit to your best and lovely iPhone 6 and your iphone 6 plus.
Printed on thin metal back using sublimation technology to offer long lasting design.
High quality and protective your phone from damage.
We ship our products within two business days,but weekend.

Bulletstorm - Playstation 3


Video Games (Electronic Arts)




Travel from scorched desserts to tropical forests and an adult playground resort on a beautifully realized paradise defiled, delivered by the power of the Unreal...
Combine outrageous gunplay with Bulletstorm s unique kick, slide and leash mechanics as you kill with skill, racking up points along the way
Bulletstorm s upgrade system truly is a circle of awesome that rewards players who kill in the most creative ways
From your trusty Peace Maker Carbine to the explosive Flail Gun, Bulletstorm delivers an arsenal of the most inventive, death-dealing weapons ever seen that truly...
Featuring a script by the acclaimed Marvel Comics writer Rick Remender (The Punisher), Bulletstorm takes you on a journey filled with plot twists and turns from...
Popular Q&A
How does one redeem Kroger Plus reward points for free gas?
Kroger 123 Rewards MasterCard saves you 15 cents per gallon on gas plus the 3 cents per gallon with their store plus card.