Travel deals to Cuba

Call to Book Today!
Cuba is an island nation rich in history, culture, beauty and natural resources. Its varied geography includes rolling farmland, rugged mountains, urban metropolises, quaint Colonial villages and stretches of alabaster sand beaches that melt into larimar seas. Cuban culture is influenced by its melting pot of cultures, primarily those of Spain and Africa. Home to nine UNESCO Heritage sites, Cuba is ranked very highly in the United Nations human development index. Its government has established rigorous sports, ballet and music programs, and offers free education to all. Cuba is home to 47 universities and has the second highest literary rate in the world at 99.8%.
With recent relaxation of the regulations to obtain required licenses for travel to Cuba, this island nation has become more broadly accessible to US travelers. Experience the sounds of rumba and salsa in the streets at night. Stroll past the vividly painted arches that grace the buildings of Old Havana. Admire the gleaming classic cars that roll past colonial architecture. Most of all, meet the warm and friendly Cuban people, who are as anxious to interact with Americans as we are to hear their stories and experience their culture first-hand.
People-to-People Educational Program
Apple Vacations, one of the nation's largest and most trusted tour operators, is proud to offer two unique people-to-people educational tours to Cuba in cooperation with U.S.-based . Licensed by the U.S. Treasury Department's Office of Foreign Assets Control (OFAC), these tours offer you the opportunity to immerse yourself in Cuban culture by interacting and engaging with the people of Cuba including artists, farmers, health-care professionals, children and other locals.
Your professional, English-speaking tour guide will help facilitate many of your interactions with the Cuban people that you encounter throughout your tour.
What's Included
Roundtrip Miami airport/hotel shuttle service
Roundtrip flights between Miami and Havana or Cienfuegos on American Airlines or Xtra Airways (certified public charters operated by Cuba Travel Services)
One free checked bag (44 lbs. max. outbound, 50 lb. return flight) and small carry-on
One night pre-trip hotel accommodations at Miami Airport Hotel with Welcome Briefing
See also: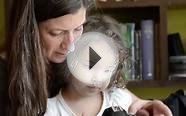 Cuba, a Sea Paradise Rich in History and Culture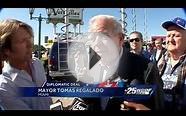 Florida reacts to diplomatic deal with Cuba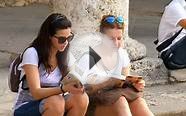 Hopes for Cuba tourism after US deal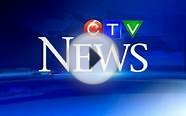 U.S.-Cuba deal means Canadian tourists will pay more ...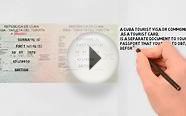 Travelling to Cuba? You will need a Cuba Tourist Visa ...
Yubi Power 3 in 1 Universal Travel Adapter with 2 Universal Outlets and 1 USB 2.1A Port - Built in Surge Protector and Light Indicator - Plug Type B for USA, Canada, Japan, Dominican Republic, Puerto Rico, Mexico, Philippines & More!


CE (Yubi Power)




Perfect travel adapter with 2 universal outlets and a 2.1A USB charging port
Accepts most plug types from around the world to accommodate your universal devices
CE Approved and surge protected with indicator light
Input: AC 90~250V | Output: DC 5V | Accepts 110V and 220V
Type B works with American Samoa/ Anguilla/ Antigua and Barbuda/ Aruba/ Azores/ Bahamas/ Barbados/ Belize/ Bermuda/ British Virgin Islands/ Canada/ Cayman Islands/...
Popular Q&A
Why was there such a controversy and big deal when beyonce and jay z traveled to Cuba? | Yahoo Answers
Uh, no. We are not allies with Cuba Cuba is communist, and we've had a trade embargo in place with them for decades. If you want to go to Cuba, you either need to travel to MExico first, then book another flight, or have a sanctioned trip. It appears their trip was sanctioned.
Why is it illegal to travel to Cuba?
It's not illegal to travel to Cuba, it's illegal to spend money there. Good luck!