Travel 2 Spain


Land of the siesta, daily life in Spain moves slowly and runs until late. Many travelers can get frustrated at the limited store hours and seemingly laid back pace of life. But it's this Spanish perspective – move slowly, enjoy yourself, eat well, and relax – which gives the country so much character. Spain is a beautiful, interesting, and dynamic country. Madrid and Barcelona are hip and energetic cities. Visit Granada for a Moorish touch. Visit the beautiful Basque Country in the north and get off the beaten track. Valencia is a great port town that heaves with crowds during the August tomato throwing festival in Bunol. Take a quick jaunt to the Canary Islands or Ibiza. The list goes on. Spain is a lovely and diverse country and, unlike other Western European countries, will be a lot kinder to your budget.
Typical Costs
Accommodation – Accommodation in Spain is pretty cheap when compared to other Western European countries. Dorm beds in hostels typically begin around 15 EUR per night and go as high as 30 EUR in major cities like Barcelona or Madrid. Hostel private rooms start around 40 EUR per night for a double. Budget hotels begin at that price and go up from there. In some small towns, you can find accommodation for less.
Food – You can get cheap tapas and sandwiches meals for between 3-7 EUR. If you want wine included, expect to spend about 10-13 EUR per meal. A good restaurant meal will set you back around 13 EUR. If you go out for paella, drinks, or appetizers, then you should plan to spend around 22 EUR for a meal. Spain has a lot of expensive restaurants, and meals there begin around 27 EUR with a drink. Fast food like McDonalds and Maoz cost around 6 EUR. Groceries will cost around 30 EUR per week, especially if you stick to the copious local markets around the country.
Transportation – City metro and bus lines cost 1-3 EUR per trip. The train system (Renfe) can be expensive. High speed trains can cost between 50-140 EUR, depending on distance and how popular the route is. Slower regional trains range between 15-45 EUR per trip. Overnight buses are the cheapest inter-city option and cost around 18 EUR.
Activities – Museums and attractions in Spain cost between 2-14 EUR. Diving on the islands will cost around 45 EUR per dive.
Money Saving Tips
Get the menu of the day – Most restaurants have a cheap "menu of the day" during lunch around 7-9 EUR. They are a good way to save money on food and taste delicious Spanish food. Skip eating out for dinner – it's too expensive.
Take the bus – While the train system is fast, it's expensive. If you have the time and want to save money, take the buses.
See also: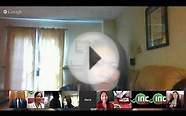 Travel INCspiration Madrid, Spain pt.2 - May 30, 2015 ...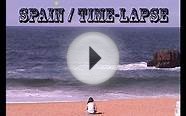 MINI-DV Travel-lapse / Spain / 2 Weeks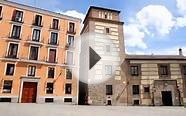 Travel To Madrid In Spain | Must See Attractions 2015.
J Pillow - Travel Pillow - Winner of British Invention of the Year 2013 - Consistently #1 BEST SELLING TRAVEL PILLOW IN THE U.K, FRANCE, ITALY & SPAIN with over 2,000 further product reviews.
Home (J Pillow)
UNIQUE PATENTED design and winner of the British Invention of the Year 2013
STOPS HEAD FROM FALLING FORWARD while sleeping with ingenious chin support, while at the same time supporting your head and neck in the perfect position from the...
REALLY HELPS you to get uninterrupted sleep when TRAVELLING long haul, or in the car, or on train or coach journeys
ALSO GREAT FOR USE at HOME when relaxing on the sofa or in bed. Or if you have to sleep upright in bed for medical reasons or post operation
EASY TO CARRY, this super soft plush pillow folds down smaller than an average U shaped pillow, it can be squeezed in the smallest of spaces or it can be clipped...
LOOP® Worldwide Travel Adapter with Built In Dual USB Charger Ports | International [USA UK EU AU] All In One Premium Fused Safety Plug | Endorsed by Aircrew - Perfect Christmas Gift!
Wireless (LOOP Electronics)
✓ WORLDWIDE CHARGING - Power Up in over 150+ Countries; USA, Canada, UK, Germany, France, Spain, Italy, Australia, China, Mexico, Iceland, Vietnam, Brazil, Peru...
✓ CHARGE 3 DEVICES AT ONCE SAVING YOU TIME - Charge & Power up Faster without taking masses of cables and chargers on Vacation! Compact and Powerful World Adapter...
✓ POWER UP ALL YOUR TECH - World Adapter Plug charges almost all USB Devices from Apple & Samsung, to Sony, Blackberry, HTC, Lenovo, LG, ZTE, Huawei, MP3 Players...
✓ SAFE & EASY TO USE - Designed with a Blue LED Charge Indicator, Night Light, Built-In Safety Shutters and a Spare Fuse, why settle for anything less? World...
AC Adapter Adaptor Adaptors Airline All-In-One Amazon America Amp Apple AU Best Black Blue Boxing Built-In Charger Charging Charged Converter Cyber Day Dual Edge...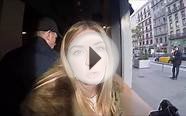 Travel Vlog 1: Spain 2015 (Barcelona) vlog day 1&2 ...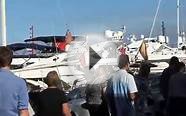 Ramadan Travel,Gold coast,Spain 2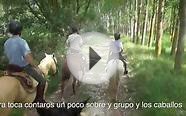 [Travel diary] Spain on horseback - Part 2 All about the ...
Yubi Power TMA32RU Travel Adapter with 2 Universal Outlets and 2 USB 2.0 Ports - Built in Surge Protector and Light Indicator - Plug Type C works with France, Germany, Russia, Spain and more!


Home Improvement (Yubi Power)




Perfect travel adapter with 2 universal outlets (2 prong and 3 prong) and a 2.0 USB charging ports
Accepts most plug types from around the world to accommodate your universal devices
CE Approved and surge protected with indicator light
Input: Max 10A, 110-250V ~50/60Hz
Type C works with Armenia / Austria / Azerbaijan / the Azores / the Balearic Islands / Belarus / Belgium / Bosnia-Herzegovina / Bulgaria / Croatia / the Czech Republic...

Yubi Power 2 in 1 Universal Travel Adapter with 2 Universal Outlets - Built in Surge Protector - White - Type C for France, Germany, Hungary, Portugal, Russia, Spain, Sweden, Egypt, Turkey, and more!


CE (Yubi Power)




Perfect travel adapter with 2 universal outlets (2 prong & 3 prong)
Accepts most plug types from around the world to accommodate your universal devices
CE Approved and surge protected
Max 16A 250V~ | Accepts 110V and 220V
Type C works with Armenia / Austria / Azerbaijan / the Azores / the Balearic Islands / Belarus / Belgium / Bosnia-Herzegovina / Bulgaria / Croatia / the Czech Republic...

ProVersa JHD71B Micro Turbo Dual Voltage Portable Hair Dryer with 2-Speed and Heat Settings, 1600-Watts, Black Finish


Beauty (Jerdon)




Compact design for the avid traveler or businessperson with little leftover space in carry-on luggage, tote bags or purses
Lightweight at just 1-pound with dual voltage functionality for international use
Features (2) heat settings, (2) speed settings, air concentrator, rated for 11.5-amps and provides 1600-watts of power
Has a black color finish with a 6-foot (straight) black power cord
Comes with a 1-year limited warranty