Travelers Bill of Rights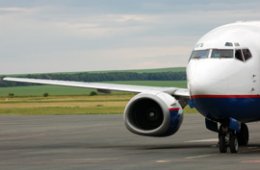 Passenger Rights
Airport Security Q&A
Get Our Best Travel Deals and Tips!
Will the New Rules Help Fliers?
Three hours. Under a new federal law that went into effect April 29, 2010, that is the longest you will ever spend stranded on a plane without food, water or the ability simply to get off the plane.
The morning I am writing this, the Department of Transportation put into effect what many travelers and industry folks call an airline passenger rights bill. Among several other new rules, airlines must now provide snacks and "potable" (drinkable) water, as well as a clean lavatory, to passengers who are stranded for more than two hours; passengers stranded for more than three hours must be offered an opportunity to get off the plane. Failure to comply will result in monetary compensation to the affected travelers as well as stiff fines due the government.
The penalties are formidable. With fines set at $27, 000 per stranded passenger, a heavily booked 777 with 300 passengers onboard could add up to $8, 250, 000 - you read that right, $8.25 million (although I believe the fines are capped at around $3 million, still a serious chunk of change). Those kinds of numbers terrify airlines that are both hurting financially and not entirely on top of things logistically.
The rules apply only to domestic flights; international flights are not affected due in part to the DOT's incomplete control over foreign airport rules and management. Some more components of the legislation (which you can read in full, or in a much more readable FAQ form):
The DOT defines and can apply penalties on chronically late flights (over 30 minutes late more than 50 percent of the time), and deems that offering such flights is unfair and deceptive in violation of 49 U.S.C. 41712.
Airline Web sites must display flight delay information for all domestic flights (the airlines were given an additional 60 days after April 29 to meet this requirement).
Airlines must acknowledge customer complaints within 30 days, and resolve them within 60.
Airlines must display all rights and policies with respect to complaints, baggage handling, overbooking and more.
U.S. carriers are prohibited from retroactively applying any material amendment to their contracts of carriage that has significant negative implications for consumers
Are these kinds of penalties warranted? I think they are - mainly because the airlines have clear rules on how to avoid the penalties: feed us after two hours, let us off after three and make sure the toilets work. They owe it to travelers to be able to adhere to those rules.
Most of us understand that the airlines are struggling financially, and that the logistical challenges of making all this happen are formidable. However, there are no business conditions or logistical challenges that justify regular three-, four-, eight-hour strandings of passengers inside an airplane. This is made all the worse by the fact that airline staff and planes are not equipped during these episodes to deal with basic human needs - which are, in the simplest terms, food, water, oxygen, access to medical attention if needed and some kind of functional plumbing. We're not talking about opening the bar, as this guy said.
See also: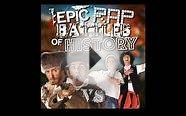 HD Epic Rap Battles of History - Lewis and Clark vs Bill ...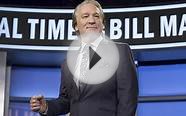 Bill Maher on Pamela Geller: "Kind of a loon … I'm ...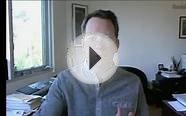 How Bill and Ted Got Time Travel Right! - io9: We Come ...
Plus Guard Your ID Stamp, Large, Pink, 1 Pad


Health and Beauty (Plus)




Patented design completely conceals typewritten and handwritten words
Specially formulated ink ensures that addresses will not bleed through so junk mail can be safely recycled
Perfect for home, small business, college students, senior citizens and business travelers
Ink pad lasts for approximately 1 stamps, replacement pads available
Large Size: 4 x 2 x 4
Lufei New Edition Ipad Headrest Mount Car Seat Headrest Mount Holder for Apple Ipad Ipad2 the New Ipad3 Ipad4 Ipad Air 1 2 3 4


Wireless (Lufei)




New Edition with longer bar( add 60mm ), compatible for more different size truck/SUV. Universal Holder Fits 9 -11 Tablets.
Centered Backseat Viewing,Length of the bar: 50-68.5cm.Kindly please make sure if your car is suit for this length.
Adjustable & Compatible With Nearly All 2-Post Style Headrests.
Spring-loaded telescopic arm provides easy in and out access of tablet.
Installs in seconds, no tools needed, no straps to mess with.
Real Spark Hollowed Out Moon European Style Brestbone Statement Necklace Rose Gold


Jewelry (Real Spark)




Hollowed out moon style
Providing 3 colors
Jewelry that fits your lifestyle
Makes a standout addition to your collection
Rests smoothly against the breastbone

Vagabond Traveler 7" Clutch Passport ID Card Cash Zipper Holder L610.BRN


Apparel




Dimension: 7 * 5 ; weight 8.5 oz
7 card slot on the left panel
Middle pen holder; 3 cash slots
Small zipper pocket for large bills, receipts
Right zipper pockets for passport with 4 hidden internal slots

Aerial Locomotive to California 1849


Home (Historical Documents)




A reproduction of a full-page advertisement for a new form of transportation
The Aerial Locomotive held great promise for coast-to-coast travelers in 1849
Promising to carry passengers from New York to California in just seven days.
1 PageDocument size: Approx. 11 x 14
Sample does not appear on the document.