Travel Gobi Mongolia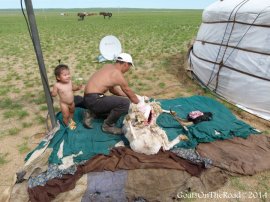 Doesn't sound like fun?
Well, the saving grace really is the last few hours of each day when you arrive at the incredible sites & family homes in the desert. The sand dunes, gorges, cliffs and caves at the end of each day will really make up for the wasted time in the van.
The best experiences are with the families. It's amazing to be invited in to a ger (traditional Mongolian yurt) and witness the age-old customs of these nomadic people first hand.
Planning:
So, how do you plan for a Gobi Desert Tour? Well the best way is to book it through your guesthouse in Ulan Bator. Almost all of the tourist oriented hostels and guesthouses in the capital can arrange a number of Gobi tour options, as well as tours to all corners of this majestic country.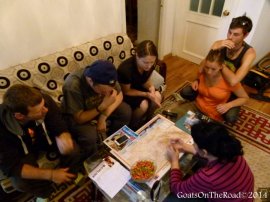 You first need to find a company/guesthouse that you can trust. We've compiled a list below of good operators vs. bad operators based on real traveller's reports on the ground (not an outdated guidebook).
Good Operators:
Sun Path Guesthouse – We used them to book our Gobi tour and while the guide wasn't very informed, the tour itself was superb. We were able to stop for photos when we wanted, our guide helped us find traditional food and drink that we were looking for and she was an excellent cook. Others used this same guesthouse for different tours and had a very positive experience as well. Ask to speak to your guide before setting out to get a feel for his/her level of English. Sun Path has many good guides.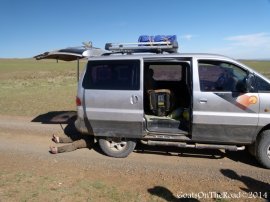 Ger to Ger – Probably the most popular travel agency in Ulan Bator, Ger to Ger is a great community based program which prides itself on giving back to the families who host, and continuing a sustainable relationship between tourists and local families.
Operator To Avoid:
Golden Gobi – We heard a few bad things about the tours put on by this popular backpacker hotel, including worms found in the lunch meat! Not to scare everyone off, but negative reviews have definitely been given about Golden Gobi, other feedback was mediocre at best.
There are plenty of good operators in Ulan Bator so just look around and go for the one that you have a good feeling about. Another option is to have a look on TripAdvisor.com to see honest reviews about tour operators.
Questions To Ask:
Before agreeing to a tour, make sure to ask the following questions to avoid any unwanted surprises.
1. Can I meet the guide and driver before leaving?
2. Can I see the van?
3. Does the driver have experience in the area, a map, and/or a GPS unit? (this is very important)
See also: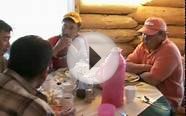 Travel Gobi desert - Mongolia "Taliin Gobi" tourist camp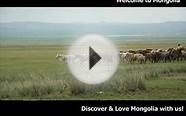 Travel Mongolia in Gobi desert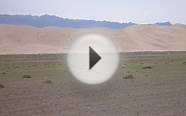 360 Grad all Sand Dunes in Gobi Desert | Travel Mongolia ...
Danita Delimont - Hiking - Hiking on shifting sand dunes, Gurvan Sayhan, Gobi Desert, Mongolia. - 14oz Stainless Steel Travel Mug (tm_205628_1)


Kitchen (3dRose LLC)




14oz capacity
Made of stainless steel
Easy-grip handle with thumb rest
Slide opening lid with slanted drinking surface
Not microwave safe, hand washing is recommended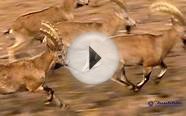 Juulchin Travel Mongolia - Gobi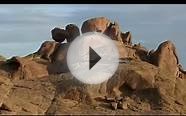 Mongolia Travel | Gobi Desert Tours | Mongolia Tours ...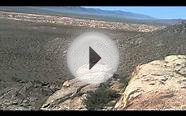 Mongolia Travel Blog - The Mini Gobi (7/9)
Popular Q&A
What are ways humans use the Gobi desert in Mongolia?
Herders and nomadic people live there with bactrian camels.