Travel Quotes for Women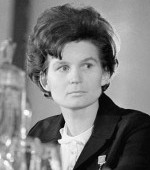 Inspirational Travel Quotes by Adventurous Women
Travel takes us out of our comfort zones. It forces us to learn hard lessons about ourselves and the world around us. Even the most nomadic soul will struggle while navigating new and unfamiliar territory. Women have been traversing the globe and seeking adventure for centuries. Early pioneers include Jeanne Baret who was the first woman in recorded history to circumnavigate the globe in the 1760s and Cheng I Sao who was born in 1775 and in her heyday commanded over 400 pirate ships. Let's take a moment out to appreciate some words of wisdom as spoken by courageous trailblazing women.

"If women can be railroad workers in Russia, why can't they fly in space?" - Valentina Tereshkova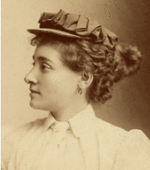 Born in 1937 in western Russia, Tereshkova was the first woman in space. By the time she was 24 she had become an expert at parachuting and was the only female candidate for the Russian space program that wasn't a pilot.

"The real work of an expedition begins when you return." – Louise Arner Boyd
A Californian native, Boyd's nickname is "ice woman" due to her multiple explorations to the arctic. After decades of arctic journeys, in 1955 at the age of 68, Boyd became the first woman to fly over the North Pole.
Annie Londonderry
"I am a journalist and 'a new woman' if that term means that I believe I can do anything that any man can do." - Annie Londonderry
Londonderry was born in 1870 in what is today Latvia and moved to the United States as a child. After getting married and having three children, Londonderry hopped on a bicycle in 1984 and became the first woman to cycle around the world.
"Surely one advantage of traveling is that, while it removes much prejudice against foreigners and their customs, it intensifies tenfold one's appreciation of the good at home." – Isabella L. Bird
Bird was born in 1831 in Yorkshire, England and took her first big voyage in 1845 when she took a trip to America. She wrote about her many international adventures and was a well-respected photographer and naturalist. In 1892 she became the first woman member of the Royal Geographical Society.
Mary Ritter Beard"Certainly, travel is more than the seeing of sights; it is a change that goes on, deep and permanent, in the ideas of living." - Mary Ritter Beard
See also: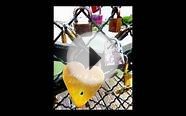 Quotes For Life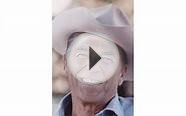 Ronald Reagan: 10 quotes on his birthday - Men and women ...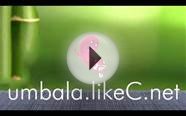 28 Online Car Insurance for Women its4women ie
Funny Mug - Classy, sassy and a bit smart assy - 11 OZ Coffee Mugs - Inspirational gifts and sarcasm - By A Mug To Keep TM


Kitchen (Fred And Levine)




A Mug To Keep is a registered trademark of Fred And Levine.
PRINTED ON BOTH SIDES. High quality ceramic. Treat yourself or give as a gift to someone special.
Safe for Microwave and dishwasher. Resistant for house and restaurant use. Large, easy-grip handle
Great gift for your best friend, mom, sister, boss or girlfriend. This represents an affordable novelty they will appreciate for years.
Ideal to show your love on Valentine s Day or to give a nice surprise on a birthday party.
Soul Mates the quiet miracle of a man and woman uniting as one, to travel the road of happy destiny together, is like a sacred heaven in the sky, the feeling of having arrived without ever leaving. Vinyl Wall Decals Quotes Sayings Words Art Decor Lettering Vinyl Wall Art Inspirational Uplifting
Baby Product (Slap-Art)
- Great decoration that looks hand painted on your walls after applying it.
- In retail packaging! Great for resell or a gift for a loved one.
- Installation instructions are included. Color: MATTE BLACK
- Overall dimensions are 22.5 inches wide x 30 inches tall (larger sizes also available)
- original federally registered trademark and copyrighted design by Slap-Art
Funny Guy Mugs I'm Silently Correcting Your Grammar Ceramic Coffee Mug, White, 11-Ounce


Kitchen (Funny Guy Mugs)




11 Ounce High Quality Ceramic Mug With Print On Both Sides
Perfect For All Your Favorite Hot & Cold Beverages
Dishwasher & Microwave Safe
100% Satisfaction Guaranteed
Official Funny Guy Mugs Product

Funny Guy Mugs Yet Despite The Look On My Face You're Still Talking Ceramic Coffee Mug, Black, 11-Ounce


Kitchen (Funny Guy Mugs)




11 Ounce High Quality Ceramic Mug With Print On Both Sides
Perfect For All Your Favorite Hot & Cold Beverages
Dishwasher & Microwave Safe
100% Satisfaction Guaranteed
Official Funny Guy Mugs Product

Paris is Always a Good Idea - France Girl Woman Room Bedroom Travel Vacation Europe Funny - Wall Decal Lettering Art - Vinyl Quote Sticker Decoration - Mural Graphic Decor Saying


Home (Decals for the Wall)




This decal says Paris is always a good idea
Easy to apply and can be cleanly removed without damaging your walls. Instructions are included with your order.
Apply to walls, doors, windows, or any other smooth or semi-textured surface.
Premium exhibition-grade vinyl films by Oracal, an industry leader in vinyl manufacturing.
100% Money-Back Guarantee! If your wall quote doesn t meet your expectations in any way, we ll happily send a replacement for free or refund the purchase price.