Travel at its finest tour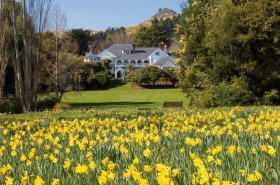 A visit to New Zealand's South Island is like stepping onto a movie set. It's the reason why worldwide blockbusters like The Lord of the Rings and The Hobbit were filmed here. While reaching New Zealand requires a long-haul flight, it is worth the journey to discover a sparkling clean and green land where beaches, mountains, outdoor adventure and vineyards converge.
On the ground, consider exploring Christchurch and the surrounding Canterbury region. It is here where you will find Otahuna Lodge, a Relais & Chateaux property located just 25 minutes from Christchurch International Airport. Otahuna, which translates to "little hill among the hills, " was originally built in 1895 by Sir Heaton Rhodes and is a unique escape to a world of luxury and history.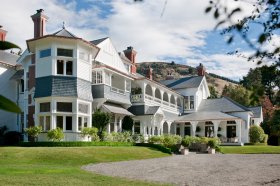 Set on 30-acres of restored and perfectly manicured lawns and gardens, Otahuna Lodge is the largest private historical residence in New Zealand. The Lodge evokes a romantic British Colonial atmosphere, with historic Queen Anne architecture and an intimate size offering just seven suites, all surrounded by commanding views of the Southern Alps and the Canterbury Plains.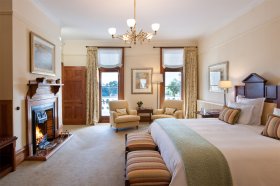 Upon entering Otahuna Lodge, guests will spot distinctive features like a hand-carved Kauri staircase, Rimu paneling, original leadlights and fifteen working woodburning fireplaces, all of which secured Otahuna's honor as a Category 1 listing with the New Zealand Historic Places Trust. The accolades extend to the Lodge's grounds, recognized as "A Garden of National Significance" by the prestigious New Zealand Gardens Trust in 2010.
Each individually-designed guest room at Otahuna Lodge features its own personality, drawing from the homestead's history. The Rhodes Suite was once the master bedroom of Sir Heaton Rhodes, The Clark Suite is named for the family name of Sir Heaton's wife Jessie, and The Verandah Suite is aptly named for its 30-foot-long outdoor verandah, which overlooks the property's gardens and offers an optimal setting to enjoy private dining. The Polo Suite is named for Sir Heaton's favorite sport, played regularly on the lawn, while The Botanical Suite is embossed with the New Zealand Silver Fern pattern. The Butler Suite features Canterbury Art, and The Garret Suite celebrates New Zealand's great outdoors with a classic sporting theme.
In addition to the rooms, guests can also retreat to the Drawing Room and relax in its powder blue furnishings, offset with a spectacular hand-carved fireplace mantle and the Lodge's most historic piece: the grand piano from the HMS Renown, on which the Duke and Duchess of York (later King George VI and Queen Elizabeth, The Queen Mother) sailed on their tour of Australia and New Zealand in 1927.
See also: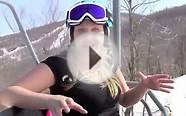 Spring Skiing at its Finest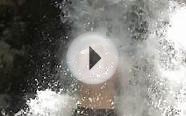 Adventure Travel at its Finest | OARS Video
Mystic South Africa by Ullman Framed


Home (Amanti Art)




Image Size: 21.75x35.75, Outer Size: 32x46-inch
Frame: Angled Dark Bronze with Beaded Outer Edge 2 1/2 Wood. Mat: Pure White & Tawny.
This item will be custom built for you. Please allow 8 business days for custom framing.
Glazing: UV and shatter resistant acrylic. Manufactured in the USA from top quality materials.
We can NOT ship this large item to a PO/APO/FPO box, pick our smaller art for such addresses.